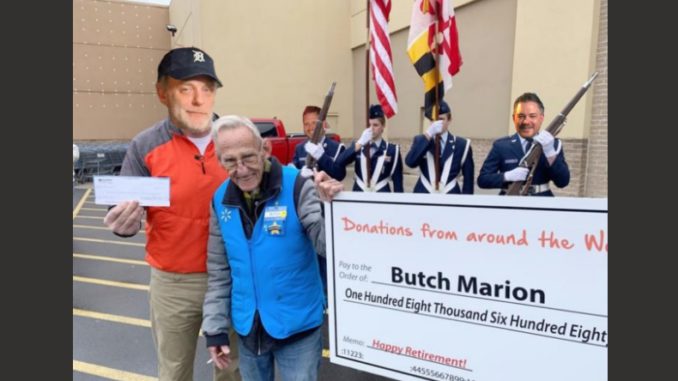 Podcast: Play in new window | Download (Duration: 3:03:42 — 168.6MB)
We talk to Butch who retired thanks to TikTok, bad week for Michigan, Damar Hamlin Day, Drew Crime: Bryan Kohbooger update, RIP Eight is Enough's Adam Rich, Billy Bush hot mic issues, Battle of the Network Stars, and the Taliban is right about Prince Harry.
The Damar Hamlin saga seems to be wrapping up, but not before the entire NFL pays tribute to him in a performative way. The trainer that saved his life, Frank Somebody, is being considered for the NFL Hall of Fame.
The University of Michigan cult is in trouble for cheating. Jim Harbaugh and the NFL seem like destiny.
We call Butch Marion. He was working "40-hours" a week at Walmart until some TikTok dude made him famous and got him $120K+ on GoFundMe. Donate to Butch right here.
Drew Crime I: It's not a good idea to rob restaurants in Texas. You could die like this guy did. A 6-year-old in 1st grade purposely shoots his teacher. Nice parenting. Bryan Kohberger is NOT a genius. BTK Killer has made a statement. The vehicle involved in the Benjamin Kable hit-and-run has been located. Vin Diesel starred in the latest Dateline about the Connie Dabate murder.
Drew Crime II: 20/20 covered the case of Antonio and Dawn Armstrong.
Paris Hilton performed with Miley Cyrus and Sia on New Year's Eve for a reason no one can figure out.
Social media is dumb, but we're on Facebook, Instagram and Twitter (Drew and Mike Show, Marc Fellhauer, Trudi Daniels and BranDon).