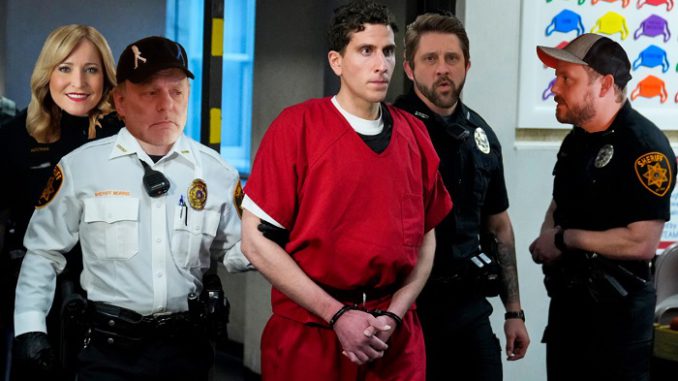 Podcast: Play in new window | Download (Duration: 2:50:59 — 157.0MB)
Drew Crime: The case against Bryan Kohberger, Prince Harry whoppers, Damar Hamlin updates, a brand-new Bonerline, Top Hits of the 80's, Tom Mazawey dials in and we deep dive on Bob Rivers' Twisted Tunes.
Damar Hamlin Fallout Part 2: Damar has awoken and he totally won… the game of life! The Bills/Bengals game will not be completed, leading BranDon and Jim to 3rd place finishes in their respective Fantasy Football Leagues. Joy Behar blames heterosexual conservative men for all football violence. Kelly Stafford lets us know "it's ok to not be ok".
Drew Crime: The Idaho Murders affidavit has been released and Bryan Kohberger is the worst Criminology PHD possibly ever. A man in Utah slaughtered his entire family. The Tesla dad remains the worst would-be murderer in history. We finally find out who killed Takeoff… aaaaaand he's out of jail.
Stories from Prince Harry's book are leaking and there are some WHOPPERS in there. Reminder that Harry and Meghan are the most hated people on the planet.
Music: It's time for our annual viewing of We Are the World by USA for Africa. The lead singer of Alien Ant Farm (remember them?) is in trouble for grabbing some dude's hand during the show and touching his weiner with it. Cardi B is worried about the economy and inflation.
Tom Mazawey joins us pre-bowling to discuss Damar Hamlin, defend Damar's homophobic tweets, declare Denny Kellington a hero, let us know that Jim Harbaugh will be back coaching for Michigan in 2023, pop off on Michigan's crappy showing in bowl games and more, predict TCU over Georgia, predict a Lions loss this week and more.
Politricks: Debbie Stabenow is hanging it up and will not run for re-election in 2024. Kevin McCarthy just can't win the Speaker of the House. Big Gretch's husband, Dr. Marc Mallory, is forced to retire early over death threats. Michigan Supreme Court Justice Kyra Harris Bolden messed up when she hired Pete Martel.
Tom Hanks participates in even more nepotism as he casts his youngest son, Truman, in a movie. Chet Hanks tries to recruit BranDon to HanxFit again.
Social media is dumb, but we're on Facebook, Instagram and Twitter (Drew and Mike Show, Marc Fellhauer, Trudi Daniels and BranDon).