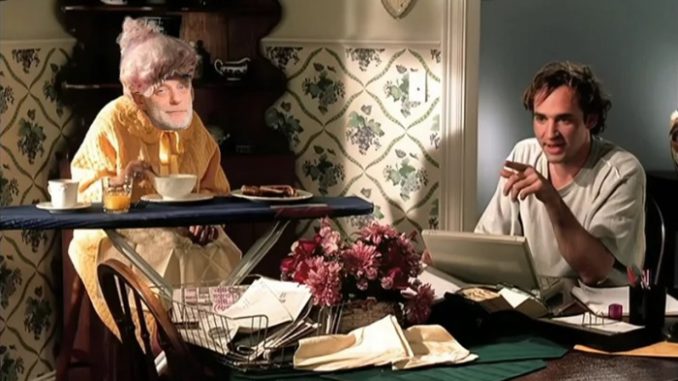 Podcast: Play in new window | Download (Duration: 2:58:49 — 164.2MB)
Ross Brockley joins us, Gov. Cuomo & Deshaun Watson have new accusers, Sharon Osbourne paid to walk, CarMax loves the WNBA, Maz checks in, and a telemarketer get Righteous Rick Roll'd.
CarMax wants you to know that Sue Bird is better than Steph Curry. Can we get a forensic accountant on whether they were paid equally for their spot?
GMA demands equal time for the Women's NCAA Tournament and the other one that's apparently being played.
Trudi saw Tom Hanks' new movie because it's slow. She also caught the riveting film, Minari. Bo Burnham plays a "sack" in Promising Young Woman.
We reconnect with former comedian turned farmer, Ross Brockley. Do yourself a favor and watch all of the old Holiday Inn commercials.
Riverview Police had their hands full with a barricaded gunman. It seems to be a common trend lately.
BranDon Righteous Rick Roll'd a telemarketer scammer. Tip: do NOT trust anybody who asks you to go to iYogi.
Righteous Rick is on a rampage in his latest episode of The Righteous Rick Show. Rick hates Wilber and Crystal.
Elizabeth Hurley still wants you to want to nail her, but she also needs some creepy Instagram comments.
Chrissy Teigen is a hypocrite and internet bully. Did you know she banged John Legend in the bathroom at the DNC?
Tom Mazawey joins the show to discuss March Madness, Madonna's sexy snapshots and get through a few more rounds of Maz's Beauty Bracket.
The Hate Crime Task Force has their hands full as Asian attacks continue. SNL's Bowan Yang is pissed and not funny
Drew wonders why it's ok to call COVID variants after their country of origin… but not the original variant.
Woody Allen has come out to defend himself following the Allen v. Farrow, but CBS wants you to pay to see the interview.
Social media is dumb but we're on Facebook, Instagram and Twitter (Drew and Mike Show, Marc Fellhauer, Trudi Daniels and BranDon).