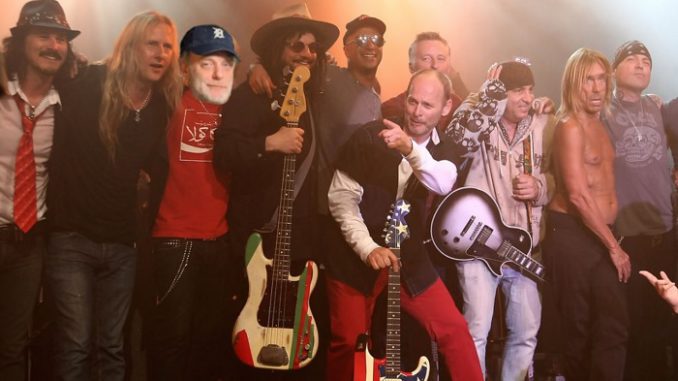 Podcast: Play in new window | Download (Duration: 2:48:43 — 135.6MB)
MC5's Wayne Kramer joins us, Judge Kahlilia Davis does whatever she wants, Deshaun Watson is now 2-0 v. grand juries, a new Bonerline, Stars Just Like Us, Maz dials in, soft Charlie Puth, and Trudi's hot tub adventures.
MC5 alum, Wayne Kramer, joins the show to discuss new music and upcoming shows. Check out his book here and our previous interview with Wayne here.
Royal News: Meghan Markle has decided to put out her first podcast since 2020. Prince William and Kate are on a Caribbean vacation and are super sorry for all that colonialism and slavery.
Victim Documentaries: Bad Vegan. Phoenix Rising. Making a Murderer. The Tinder Swindler. Have You Seen This Man? is the latest… but John Ruffo is no victim.
Disney walkouts are going down. "That's So Raven" walked out as well. Disney will keep their gay kiss in the new Buzz Lightyear movie.
Ketanji Brown Jackson faces dumb questions in her confirmation hearings basically because Brett Kavanaugh got grilled.
Russia vs Ukraine: Volodymyr Zelenskyy wants mercy for Marc's favorite oligarch. Some people are saying we need another stimulus check for gas. Ice T was trending online after cracking this gem. Ukraine won't let their Trans women leave because they are dudes and are supposed to fight. Cancel Ukraine!
Tabloids: Not-a-Prince Harry is going to leave his captor Meghan Markle. The most hated television stars. Cameron Diaz doesn't even care anymore and is living her best life. Stars are just like US! Drew is NOT attracted to skinny Rebel Wilson. Ethan Suplee sizzles even more than Rebel. Lady Gaga is heartbroken over Bradley Cooper.
Tom Mazawey joins the show (pre-bowling) to discuss the anniversary of the Red Wings/Avalanche brawl, defend questions regarding his resume, Deshaun Watson's latest issues, Brittney Griner's incarceration and discuss Jayne Mansfield's massive tubes.
Social media is dumb, but we're on Facebook, Instagram and Twitter (Drew and Mike Show, Marc Fellhauer, Trudi Daniels and BranDon).