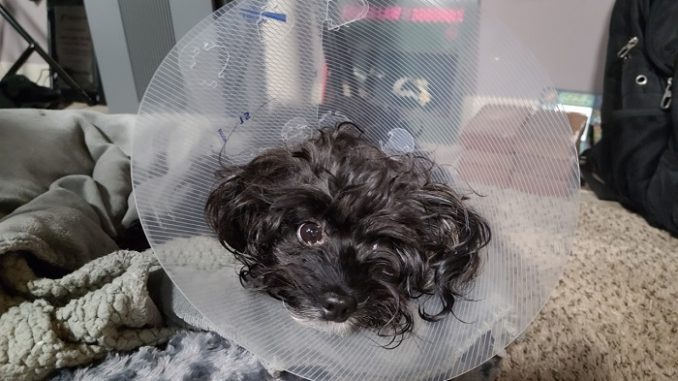 Podcast: Play in new window | Download (Duration: 2:57:57 — 163.4MB)
Lila's cone of shame, fireworks kill NHL goalie, Meghan & Harry hire podcast staff, Chet Hanks cut off, Rachel Nichols v. Maria Taylor, Sha'Carri Richardson: weed > Olympics, and The Tomorrow War.
Nick Castellanos has done it AGAIN with a well-placed awkward home run. The Tigers will send Gregory Soto to the All-Star game to join Nick in Colorado.
Baby Phil Mickelson is willing to come back to Detroit, but ONLY if 50,000 people sign a petition to be really really nice.
The Columbus Blue Jackets goaltender, Matiss Kivlenieks, died following a fireworks accident at Manny Legace's daughter's wedding in Novi.
MOVIES: Marc and BranDon highly recommend The Tomorrow War on Amazon Prime. J.K. Simmons is ripped now. If you want to pay a little more attention, watch No Sudden Move. The Mummy is one of the greatest franchises in movie history. Unfortunately, Brendan Fraser's career ended with this infamous hand clap. Stephen "The Dorff" Dorffman takes on Scarlett Johansson.
Britney Spears called 911 before her conservatorship meeting. Ronan Farrow has joined the mix. Elon Musk has joined the mix. Miley Cyrus has joined the mix. Larry Rudolph bails. The lawyers bail.
Spotify is tired of Harry and Meghan doing NOTHING. We take a listen to previous content of Harry and Meghan's new producer. Marc's new title is Head of Content. BranDon's new title is Head of Audio.
4th of July Rage: People are upset that the "wrong" National Anthem and other people are upset that people are upset. Gwen Berry has bad past tweets. Rosanna Arquette will kneel for the National Anthem for THE REST OF HER LIFE! Fake outrage over the women's US soccer team and a 92-year-old WWII vet.
The AT&T girl continues to complain about her smoking hot sexy busty body, but appreciates the "online support".
Sha'Carri Richardson smoked weed and is no longer able to compete in the Olympics. She knows she messed up. Emmanuel Acho doesn't know how weed is used. Seth Rogen cries racism.
Social media is dumb but we're on Facebook, Instagram and Twitter (Drew and Mike Show, Marc Fellhauer, Trudi Daniels and BranDon).