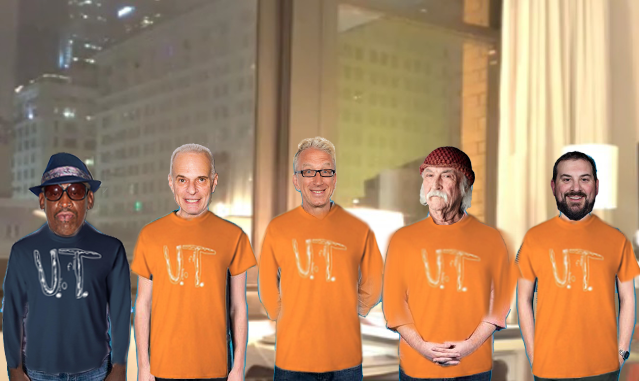 Podcast: Play in new window | Download (Duration: 2:09:15 — 59.6MB)
Trudi Daniels (@TrudiDan) & Marc Fellhauer (@MarcFell) are here today!
UT's new shirt is *fire emoji*, 30 for 30 on Dennis Rodman, David Lee Roth's coming to Vegas, worried about Andy Dick, David Crosby documentary, beginning of the end of Matt Patricia and Drew gets a surprise visit.
Drew & Trudi are "Larry Wigge" tired.
Odell Beckham rocked a $300K watch for yesterday's game that may end up getting him fined the cost of a watch.
The Comedy Central Roast of Alec Baldwin is being teased with a clip of Blake Griffin roasting Caitlyn Jenner.
There is one particular show on the iTunes charts that really bugs Drew because it is always in front of ours.
True Crime Tuesday/Murders Monday: The Murder of Breck Bednar by the Baby Face Killer.
President Trump's insistence that Alabama was in the original path of Hurricane Dorian is almost a bigger story than the actual storm.
A new book on Harvey Weinstein, She Said, reveals the defense strategy consisting of discrediting victims & making witnesses appear crazy.
Breaking News: We've moved up from #342 on the iTunes charts to the illustrious position of #323.
Breaking News: Andy Dick has fulfilled our Cameo request & gives us an update on where he's been lately.
No more planes for you: Bobby Brown got booted from a JetBlue flight.
The David Crosby documentary, Remember My Name, seems unlikely to change anybody's opinion on the curmudgeonly rocker.
Drew recuses himself before a very low brow joke is told on the show.
Frances Bean Cobain is taking a page out of Courtney Love's book & is cashing in on her Dad's name by launching the Kurt Was Here clothing line.
Courtney Love ate a croissant with a dog turd on her plate. Still a classier move than the time she flipped out on a crowd after a dude hoisted a poster with Kurt's face on it within her view.
Billy Bush is back & ready to throw all his old pals at NBC under the bus for getting him pushed out over the Access Hollywood tapes.
Sex club owner Damon Lawner has written a book to narc out all the horny patrons that frequented Snctm.
Jerry Falwell Jr. claims he's "more than 7 inches" & would like everybody in earshot of him to know about it.
The board at MSU has voted to end further investigations into the Larry Nassar case because everybody is 'Nassar'd out'.
The upcoming 30 for 30 on Dennis Rodman looks great, but could potentially suffer from too much Rodman.
Chicago PD released a video where they killed a kidnapper who fell asleep on the job & allegedly woke up with his finger on the trigger. SIST: where is his TV?
Ryan ToyReviews the 7-year-old YouTuber who has made millions by unboxing toys is being investigated by the FTC.
The University of Tennessee felt sorry for a little kid who got bullied for his questionable artistic skills & turned it into an opportunity to cash in with merch.