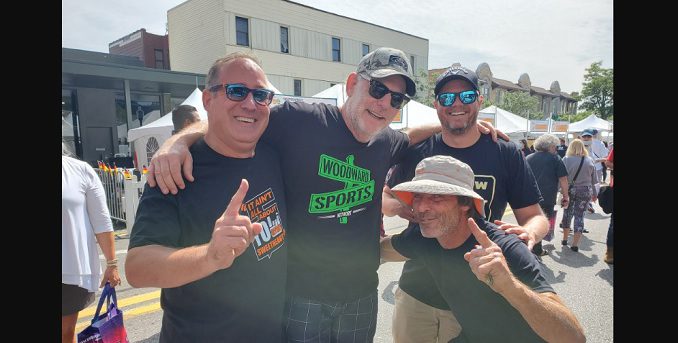 Tom Labuda recaps AB&E with us, Joe Rogan v. CNN, Britney Spears v. her dad, MSU football & basketball players to get paid, Elisa Jordana checks in, Jim Fouts appears, and Michigan apologizes to Chris Webber.
Marc recommends Only Murders in the Building on Hulu. Howard Stern interviewed the stars, Steve Martin & Martin Short, in-studio… well, kinda.
MSU Football and Men's Basketball players are getting paid by billionaire Mat Ishbia. Your move, Stephen Ross.
The University of Michigan has apologized to Chris Webber when it should be the other way around. We'll learn about all of his hardships in his upcoming book "By God's Grace".
Baseball Hall of Famers include Jeets, Larry Walker, Ted Simmons and Marvin Miller. Derek Jeter was also been inducted in the Team Photo Hall of Fame.
Joe Rogan vs CNN. Japan has Rogan's back. Jimmy Kimmel wants no healthcare for all you unvaccinated.
Drew has jumped on the Teen Mom: Young + Pregnant bandwagon. His favorite characters are Hazelee Beaver and Braeson Messiah Jaramillo.
Boring Austin Green headlines Dancing with the Stars. Megan Fox and her toe-thumbs celebrated by banging Machine Gun Kelly on some random dude's table.
Britney Watch 2021: Jamie Spears is finished with the conservatorship and files to end it. Britney Spears celebrates… by spinning again. Jason Alexander is letting his voice be heard via bad cell service on Instagram Please donate to his GoFundMe.
Donald Trump will be giving his boxing commentary to the Evander Holyfield/Victor Belfort fight on 9/11.
Social media is dumb but we're on Facebook, Instagram and Twitter (Drew and Mike Show, Marc Fellhauer, Trudi Daniels and BranDon).