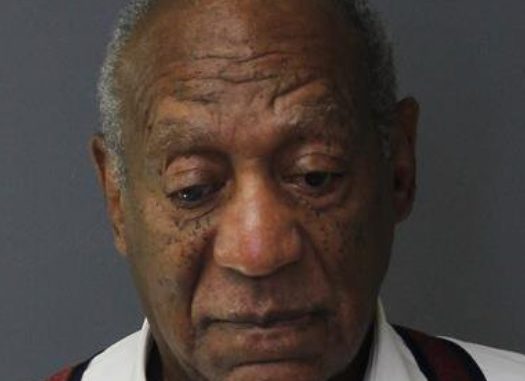 Podcast: Play in new window | Download (Duration: 2:43:14 — 93.8MB)
Tom Mazawey (@TomMazawey) & Marc Fellhauer (@MarcFell) are here today!
Bill Cosby goes straight to jail but keeps his Hollywood Star, a talk with Mark Farner from Grand Funk, a call to the KISS wedding chapel/mini-golf course, performance enhancing masturbating and we catch up with Intern Kennedy.
Bill Cosby News: Cosby has been sentenced to only 3-10 years after raping 60+ chicks and he laughs it off. Bill's Hollywood Walk of Fame Star will not be removed because it is now considered a cultural landmark.
Uber & Lyft destroyed the taxi industry & are now cannibalizing their own industry because everyone wants to drive & no one wants a ride.
Breaking News: Sexually violent predator Bill Cosby has been denied bail & will be sent directly to the slammer.
Ace Frehley from KISS must be hurting for some cash cause he'll show up to your wedding as your best man for only $6,000.
Mark Farner from Grand Funk Railroad calls the studio to talk about his new music video for Can't Stop, band politics, professional jealousies & a crazy experience with Jimi Hendrix.
Maz brought some charity tickets from Lily's school to the studio to try to pawn them off on his fellow coworkers.
Bill Cosby's spokesman/enabler gave a statement declaring the trial to be one of the most racist trials ever. He also somehow compares it the Brett Kavanaugh.
A 78-year-old pedophile with a conscience started apologizing to his victims for beating them off because he considered it athletic cheating. He claims he never got any sexual satisfaction from it.
Amazon Prime is making history with the first female duo of NFL commentators, but it turns out you can still watch Troy Aikman & Joe Buck on Amazon Prime.
A UofM professor totally boned a student by letting his personal boycott of Israel influence his decision to not write a letter of recommendation for a student seeking to study abroad in Israel.
Rick Snyder announced this morning that there is still no hope in sight for 696 & is considering calling in the National Guard.
We give the Hollywood Chamber of Commerce a call to find out the status of Bill Cosby's star on the Hollywood Walk of Fame but can't even get a simple yes or no answer.
The KISS Rock & Roll Chapel/Mini Golf establishment is hosting a KISS wedding event where Ace Frehley will walk brides down the aisle & be your best man for around $6K. We call the Chapel/Mini Golf joint to get the details & find out if this is a Gene sanctioned event.
Maz thinks there is a huge difference between Dick Clark hosting America's Rockin' New Year's Eve & Ryan Seacrest.
Paramore is preempting the PC police & choosing to stop playing two of their biggest hits Misery Business & After Laughter because they used the word 'whore'.
Breaking News: Bill Cosby's first prison meal has been announced & somebody was nice enough to include some of his favorite pudding.
Maz never managed to get his bid in for the Silverdome road signs that would undoubtedly just sit in the basement & collect dust.
Yale is cancelling some classes as students are sitting out en-masse to protest Brett Kavanaugh's nomination to the Supreme Court.
Intern Kennedy is a huge fan of Paramore, so we're calling her to ask about the lead singers' decision to drop two of the band's biggest hits due to political correctness & we find out if her ex has found himself yet.
Maz is reviving Show & Tell to bring us a painting titled Holy Seagulls Batman, that depicts Batman & Robin on a romantic stroll down the Jersey Shore.
Jimmy 'Two Takes' Bennett went on Italian television to address his #MeToo claims against Asia Argento & got laughed at by an Italian audience who thinks his rape claims are ridicKulous.
A discussion about Maz giving out stickers prompts BranDon to reach out to our merch department in an attempt to get a hat that he has been trying to procure for some time.
Today in rock to include: 65′ The first Beatles cartoon premieres, 82′ Queen appeared on SNL, 90′ Dave Grohl tried out for Nirvana.