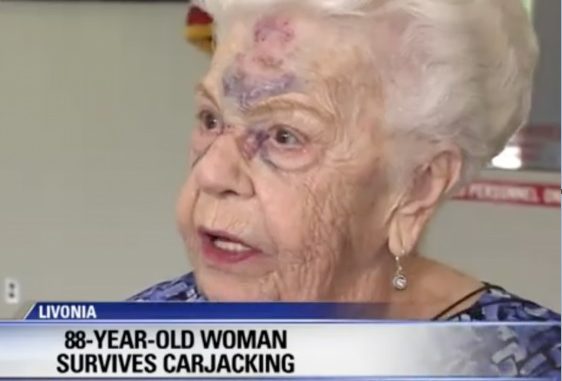 Podcast: Play in new window | Download (Duration: 2:33:00 — 88.0MB)
Trudi Daniels (@TrudiDan) & Marc Fellhauer (@MarcFell) are here today!
We call our new favorite old crime victim Gloria, Kiss announces another final tour, Ticketmaster loves scalpers, Big Ben v. Stormy Daniels, Brett Kavanaugh v. Dr. Blasey Ford, Eli stops by and we play a bunch of bad music.
Piers Morgan has written an open letter to Tess Holliday because he is deeply concerned about her morbid obesity… FAKE!!!
Alleged racist/sexist/ageist Mayor Jim Fouts is hysterical about the 696 closures & is calling for Governor Snyder to issue a state of emergency in response. No one ever mentions the "tapes" anymore because of his cool TV commercials.
Breaking News: 102 year old Kirk Douglas went on another "walk".
Jennifer Granholm accidentally pardoned a murderer back when she was governor, then tried to take it back. Unfortunately, after multiple appeals the court has ruled "no take backs" & has chosen to release him.
Schools out west are starting to adopt a less sexist & more revealing dress code that allows for belly shirts and booty shorts.
It's a good day to be above ground because Gene Simmons has announced another a KISS reunion tour. But this time it really is the last one… until the next one.
A magician won America's Got Talent because apparently America is starved for talent & Marc was very bummed that Courtney Hadwin lost. It's also not very "American".
Numbers from BranDon's prep: Gloria, the 88-year-old from Livonia, that was carjacked is listed & BranDon puts a pretty high confidence level on these numbers.
FanDuel tried to not pay out when a New Jersey dude won $82,000 on what FanDuel claims was a glitch. (Post Show Update: not only are they paying it out, but other people are getting a bonus)
Eli Zaret is in studio to retire What's The Rule? & introduce a more seasonally appropriate sports puzzler that is definitely not just recycled material.
Vontae Davis was the cornerback for the Buffalo Bills that reached his tipping point at halftime & decided to opt for an early retirement.
The results from yesterday's Twitter polls are in & it looks like one of our polls may have been reported.
Julie Chen Moonves refuses to leave Big Brother & will be squatting on the gig till at least fall of 2019.
The beef between Eminem & Machine Gun Kelly + Cardi B & Nicki Minaj is making Drew think that music is turning into the WWE.
Brett Kavanaugh's accuser Christine Blasey Ford has decided she will testify under certain circumstances & on her own schedule.
BranDon makes one last attempt to call Gloria but gets shut down.