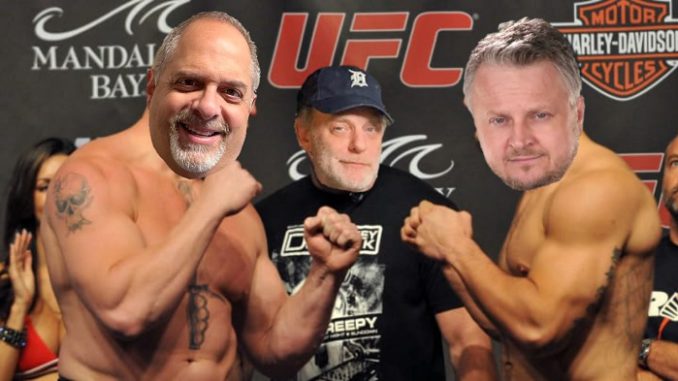 Podcast: Play in new window | Download (Duration: 2:42:46 — 149.1MB)
Twitter fight: Maz v. ML, Mel Tucker fires back at MSU, YouTube demonetizes Russell Brand, Thomas Markle's "final" TV interview, Bijou Phillips divorces Danny Masterson, a new boner army, and we call people to tell them their phone number was on TV.
Mel Tucker popped off on MSU today because they are firing him. He's in scorched earth mode. ML's Soul of Detroit spoke to Kenny Jacoby, the reporter from the USA Today who covered the scandal.
NFL injuries: Detroit Lion CJ Gardner-Johnson… out for the year with a torn pec. James Houston… out for 8 weeks with a broken ankle. Cleveland Browns RB Nick Chubb's knee got torn in half during MNF. Deshaun Watson sucks at football now.
The Russell Brand pile-on continues. Brand has some defenders. His YouTube channel has been demonetized following accusations. He was once handsy with Katharine McPhee. Kristen Bell wasn't having any of his nonsense. He totally dumped Katy Perry via text message. Brand and that beast, Meghan Markle, totally made out.
Music: Some people are challenging Jim Bentley's best guitar solos. Drew discovered a whole bunch cover songs by U2. Drew is also liking the super deluxe demos from The Who.
Poor Thomas Markle is treated so terribly by his family (his daughter Meghan). He just did his "final" TV interview.
Britney Spears is dumb and makes a 2-month-old trend all about her. Don't worry about her, she's still spinnin'.
Politics: Donald Trump would write to-do lists on classified documents. Joe Biden remains old as dirt. Hunter Biden received money from Romania as well. The Senate drops their dress code because John Fetterman can only wear hoodies and shorts.
Howard Stern is pretty prude about the Lauren Boebert situation given his past. Speaking of which, Boebert dumps the groper.
Ray Epps has finally been charged with something in his involvement in January 6th. He is also suing Fox News.