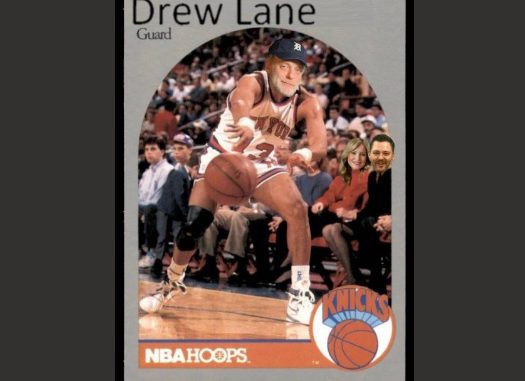 Podcast: Play in new window | Download (Duration: 3:03:00 — 147.0MB)
TikTok loves murderers, the new Gen Z Guru, President Biden on 60 Minutes, Adam Levine's sidepiece, Gary Graff joins us, Sherri Papini sentenced, Adnan Syed freed, Dane Cook's face, William Devane's gold, and taking pillows on vacation.
Some people are saying Warren Mayor Jim Fouts was the best dressed at the Detroit Auto Show Charity event. As for the actual Auto Show… it seems like nobody even knows it's going on.
Gary Graff joins the show to discuss Adam Levine's scorned lover, the Go-Go's, recap recent concerts (The Black Keys, Nile Rodgers, Sammy Hagar, My Chemical Romance, Lil Nas X, Eric Clapton), Patrick Carney vs. Michelle Branch, review the new David Bowie doc, the new Sublime biopic, tease the Revolver reissue, Kid Rock's tour future, and give his take on all these artists taking 'mental health breaks'.
Grab your EXCLUSIVE NordVPN Deal by going to nordvpn.com/dams to get up a Huge Discount off your NordVPN Plan + 4 months for free! It's completely risk free with Nord's 30-day money-back guarantee.
60 Minutes: Iran's president wants an investigation to find out if the Holocaust happened. Joe Biden bumbled and stumbled through an interview with Scott Pelley.
We ignored this story all weekend because we thought there was no way a dude is teaching class with these mondo prosthetic boobs. We were wrong.
Drew Crime: Sherri Papini sent to prison for 18 months. Joseph Gray is a terrible actor and has been sent to prison. Adnan Syed is a murderer… but has been freed. TikTok is #TeamMenendez.
Sports: Trudi gives her female take on the Tom Brady & Gisele Bündchen drama. The Detroit Tigers have hired Scott Harris as their President of Baseball Operations. Emoni Bates has been arrested on gun charges. Oregon is sorry that their fans chanted 'f*** the Mormons' at BYU players.
Social media is dumb, but we're on Facebook, Instagram and Twitter (Drew and Mike Show, Marc Fellhauer, Trudi Daniels and BranDon).