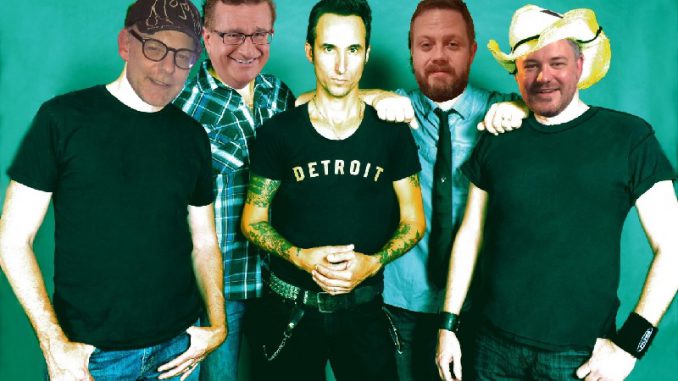 Podcast: Play in new window | Download (Duration: 3:18:05 — 90.8MB)
Vinnie from Sponge joins us, Charlie Langton tells us about his murderer interview, Donald Trump's new sexual assault accusation, Jim Irsay's pumped, 2020's political ads are entertaining, and RIP to Spike the Cat.
Vinnie Dombrowski from Sponge joins us to discuss the music industry during COVID, Save Our Stages, and Sponge's special EP to benefit the homeless,
Fox 2's Charlie Langton dials in to discuss the barricaded gunman who spoke to Charlie by phone before killing himself.
No Filter was without Eli Zaret today, but Darren McCarty joined the rest of the gang on Thursday's episode.
Show Meeting: A GoFundMe was set up to get BranDon's back into the studio, but can we actually stick to the same start time every day?
A dude successfully jumped a drawbridge in Detroit. We need to talk to this hero if anyone knows him.
The suspect in the Compton police shooting is like 3'6″. Some people are saying this might be a messed up gang initiation.
The Pittsburgh Steelers honored Antwon Rose, who was accused of being the triggerman in a drive-by before he was killed by police. Some players are already regretting the decision.
The NFL wouldn't dare come down on Steelers lineman Alejandro Villanueva for honoring a soldier or Tyler Eifert for honoring David Dorn while they violate the NFL's precious uniform code.
Second amendment activists and some militia members protested their right to open-carry inside the capital building.
Jerry Harris from 'Cheer' fame has been arrested for possession of child pornography and soliciting minors.
Paul Rudd is a Gen X'er pretending to be a Millennial scolding the wrong generation for Gen Z's recklessness.
Follow us on Facebook, Instagram and Twitter (Drew and Mike Show, Marc Fellhauer, Trudi Daniels and BranDon).