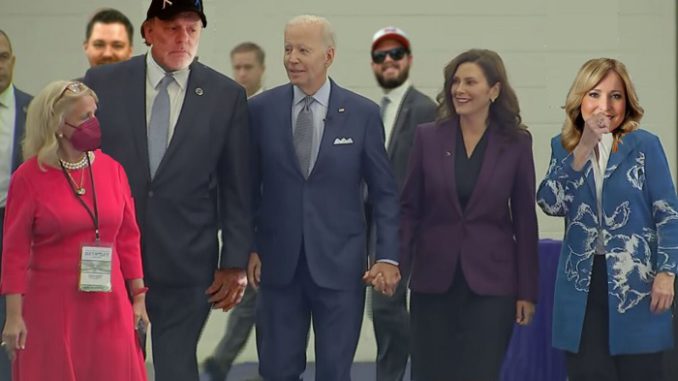 Podcast: Play in new window | Download (Duration: 2:48:11 — 154.4MB)
President Biden visits the Auto Show, Bachelor Nation rocked by new racist allegations, American Rapstar on Hulu, Shri Thanedar's "Emmy", the cause of the MSU's business dean feud revealed, and the chess world anal cheating scandal.
Brits won't stop "queueing up" to see the Queen's corpse. We remain Queen'd out. Some people are saying King Charles III is gay. Prince Andrew and Prince Harry weren't allowed to wear their military garb, but they still wore all their medals. Nobody likes Meghan Markle. Uju Anya won't back down.
The Bachelorette got special permission from all ABC affiliates to go over time… only for one of the dudes to be declared racist for blackface an old yearbook photo.
The Detroit Auto Show is off and running, but nobody seems to care. Joe Biden held hands with Gretchen Whitmer.
Angry Emails: Kyle Rittenhouse supporters are mad at us for making fun of his stupid TikToks. Listeners that are apparently economic geniuses are angry at us over our sponsors. Listeners are angry that we don't support Joe Biden or Donald Trump.
A QAnon influenced Walled Lake man murders his wife, dog and shoots his daughter before being taken out by police.
More Royal News: Somebody takes out a restraining order against Thomas Markle… who can't move. A member of the Royal Guard collapsed. Liz Truss is not good at the curtsy but is great at soccer.
Social media is dumb, but we're on Facebook, Instagram and Twitter (Drew and Mike Show, Marc Fellhauer, Trudi Daniels and BranDon).