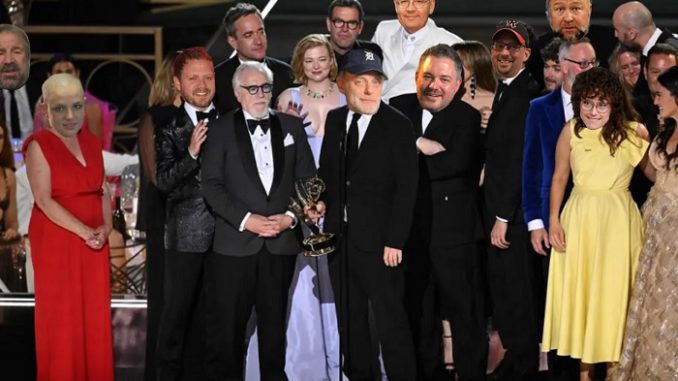 Podcast: Play in new window | Download (Duration: 2:52:40 — 158.5MB)
Emmy Awards, Vinnie Dombroski from Sponge joins us, Ken Starr dies, WATP's Karl checks in with Stuttering John clips, Alex Jones back in court, MSU's Board v. MSU's president, 'model' Ella Emhoff, and the Phoenix Sun's owner gets penalized.
Economy 101: The stock market got slapped today. Inflation is raging again. Groceries are expensive. The rail workers are threatening a strike.
The Emmys happened last night. Stifler's mom danced. Jimmy Kimmel is in trouble. Alexandra Daddario's boobs were showing. Lizzo wore a red firetruck. M.J. Delaney wore some orange thing.
Vinnie Dombroski of Sponge joins the show to promote the upcoming Rockin' the Shores this weekend in St. Clair Shores.
Grab your EXCLUSIVE NordVPN Deal by going to nordvpn.com/dams to get up a Huge Discount off your NordVPN Plan + 4 months for free! It's completely risk free with Nord's 30-day money-back guarantee.
Karl from WATP joins the show to announcing The Isotopes live in Ferndale (with The Brothers Cortez), update us on Stuttering John's chemotherapy charity, give us some Beer on the Balcony highlights, hanging with OJ Simpson in LA, recap the return of Howard Stern and more.
Britney Spears Watch: Her first husband, Jason Alexander misses a court date and has a warrant issued. Christina Aguilera unfollows crazy Britney on IG after being body shamed.
Alex Jones is back in court to find out how much more he has to pay Sandy Hook parents. Rolling Stone says Jones has been spying on his ex-wives.
Ella Emhoff is the hottest model right now. Not because of her looks, because Kamala Harris is her stepmom.
The Phoenix Suns owner is fined $10M and not allowed to watch games from his owner's box for 1 year because was really mean and racist.
More Emmys: In Memoriam snubs that weren't snubs. John Legend bores everyone with a new song sucks. Martin Short always makes Marc laugh. Zendaya thanked 'safe space'. Bowen Yang remains unfunny. Pete Davidson was there for some reason.
Social media is dumb, but we're on Facebook, Instagram and Twitter (Drew and Mike Show, Marc Fellhauer, Trudi Daniels and BranDon).