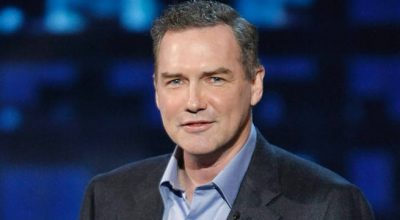 Podcast: Play in new window | Download (Duration: 2:30:43 — 86.7MB)
Trudi Daniels (@TrudiDan) & Marc Fellhauer (@MarcFell) are here today!
The Tonight Show pusses out on Norm Macdonald, talking like Oscar Pistorius, "Gheesling Champions Chen", Tess Holiday brings out the trolls, Meghan Markle's dog takes a dump and everyone is mean to BranDon.
The new Pistorius documentary is out leading us to all talk like him on the stand, my lady. We also find out that Zuves is a murder lover.
We already talked about it yesterday, but just in case you missed it Paul McCartney wants you to know he jacked it with John Lennon. The NY Post had on of it's best covers ever.
The Oscar Pistorius documentary included graphic crime scene photos of Reeva Steenkamp. SIST: she still looked pretty.
Clinton Township released a major 'fatberg' from the sewer that they're using to shame residents into practicing better sewage practices.
Norm Macdonald got bumped from the Tonight Show because he dared to talk about #MeToo & showed some empathy towards Roseanne & Louis CK. He talked about it on Howard Stern and said something else that upset some people.
Billy Bush got seriously boned when the Access Hollywood tape dropped with him laughing at Trump's famous 'grab them by the pussy' remark.
Julie Chen supports Leslie Moonves now & forever & will continue to host Big Brother because as friend of the show & former Big Brother star Dan Gheesling says, 'Big Brother wouldn't be the same end without her'.
Peter Pyros from Cleveland Ohio locked himself in his Cadillac XLR for 14 hours & passed the time by writing a letter in case of his death.
Bill Schuette is way off duty as he's getting beat in the polls by Gretchen Whitmer with her plan to fix the DAMN roads. Meanwhile, all she cares about is Tammy and only Tammy.
Extra plus sized model Tess Holiday posted a nude selfie advertisement on her Instagram that inspired a whole lot of fat shaming & nasty comments.
Drew was SHOCKED to find out that Andrew Shue managed to snag Amy Robach for a wife. Marc wastes everyone's time going down the Billy/Melrose Place rabbit hole.
Deadbeat Sarah Jessica Parker is taking cues from Denise Richards & deciding to not return jewelry that was on loan.
Geoffrey Owens has been job shamed into a gig on NCIS New Orleans. Nicki Minaj still hasn't given him the pittance she promised him.
Meghan Markel let her dog take a crap at Kensington Palace & got caught on camera. Clutch the pearls!
Stormy Daniels is ready to  ̶b̶r̶e̶a̶k̶ ̶h̶e̶r̶ ̶s̶i̶l̶e̶n̶c̶e̶ ̶ pad her bank account by releasing a tell all memoir addressing the Trump scandal.
Mike Duncan's family is trashing Omarosa, alleging that she manipulated him into cutting his family out of the will & selling off all his personal affects.
Dan Gheesling calls back but BranDon blows it, so we play a quick game of phone tag before talking to Dan about his interview with TMZ about Julie Chen & Big Brother.
Hurricane Florence is shaping up to be one of the biggest storms in years & Trump has made a video to urge people to "don't play games with it". After all it has "tremendous amounts of water".