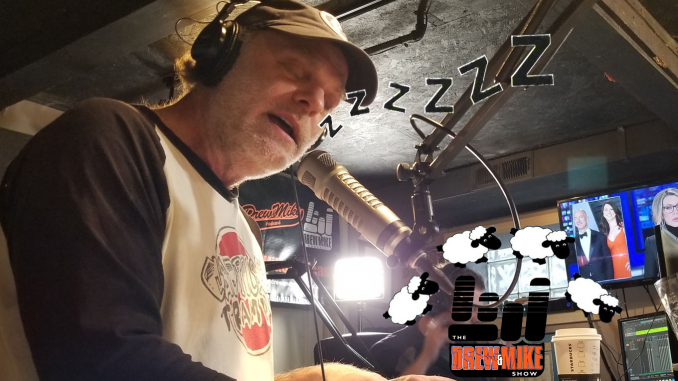 Podcast: Play in new window | Download (Duration: 2:25:21 — 67.0MB)
Tom Mazawey (@TomMazawey) & Marc Fellhauer (@MarcFell) are here today!
Drew is very sleepy today, RIP Fred McLeod, remembering 9/11, Danielle Stislicki murder trial, Jamal Khashoggi murder transcript, Maz v. Boston and BranDon v. Marc: 9/11 conspiracy theory edition.
The historic sportscaster Fred McLeod died. Drew shares some memories of Fred from his time at WRIF.
A little turd who was sent to prison for 2 years for swatting, got out & immediately started swatting again.
The medical examiner in the Danielle Stislicki case has ruled the cause of death as asphyxiation despite not having a body to examine. Her alleged murderer will stand trial.
Weezer, Green Day & Fallout Boy are combining forces to debut the Hella Mega international stadium tour in 2020. Maz is psyched to hear some Africa for some reason.
Steve Kroft's best-of reel included the time that a production crew nearly bashed in the Clintons head with an overhead light.
The transcript from the murder of Jamal Khashoggi & the subsequent disposal of his body read like a script from a twisted horror movie.
Britney Spears is 37 & has no control over pretty much anything in her life. She may soon though as her father Jamie has bailed as her conservator due to health reasons.
Listeners Care: Corey from Soft Weekly dropped off a box of shirts for the show that includes a special edition BranDon print. Another listener dropped off a heartfelt sympathy card for Maggs.
The coverage of 9/11 the day of & in the weeks that followed is wild to look back on knowing what we know now. Not nearly as wild as BranDon's conspiracy theory that it wasn't a plane that crashed into the Pentagon. ***(editor's note: I did not say that, Marc, ya jerk! I just want to know if there is video!)***
This Week in Soft Rock to include: '63 bootleg Bob Dylan tapes ended up in a record store, '71 Donny Osmond hits #1 with his version of Go Away Little Girl, '71 The Jackson 5ive cartoon debuted with the actual Jackson family voices, '03 Tommy Chong fined $20K for selling bongs online.
A replay of the Drew and Mike show from 9/11/01 moments after the first tower was hit in New York City.