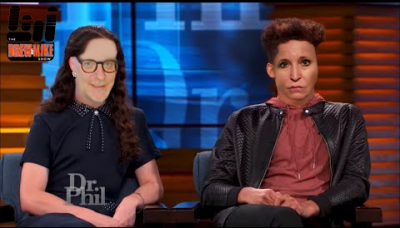 Podcast: Play in new window | Download (Duration: 2:11:01 — 60.4MB)
Trudi Daniels (@TrudiDan) & Marc Fellhauer (@MarcFell) are here today!
Gen Z influencers on Dr. Phil, the most 'prolific' serial killer, RIP Rip, I Am Sam Kinison, China+NBA=TLA and we get drummer & Kevin Spacey's brother Randy Fowler to eulogize Ginger Baker.
BranDon made Brett Maher miss a field goal last night so Marc would lose his in-game Cowboys/Packers MyBookie bet.
Some people are saying that suspending ML Elrick from the Soul Of Detroit podcast is a big mistake. Meanwhile, He's still on the Bob Carmack beat.
The Amazing Jonathan didn't land on Drew's list of top 5 favorite magicians, but the doc on him was interesting.
Dr. Phil is attempting to facilitate the launch of the next Bhad Bhabie with something called Telly Zelly… or Larz.
Listener Jackie painted a picture to memorialize Maggs & listener Jim sent a donation complete with excerpts from the Todd Rundgren book.
Trudi got a $1,300 break on her $2,500 water bill… despite the fact that she used it.
Despite our better judgment, we give Kevin Spacey's brother/Rod Stewart Impersonator/Drummer Randy Fowler a call to see if he can give Ginger Baker a spontaneous eulogy.
Millennials are killing the idea of frivolous spending & are instead trying to bring back goofy mustaches.
China had to repeal their 'One Child' policy because the country was turning into too big of a sausage fest.
Emily Zamourka, the homeless woman with the golden voice, preformed her first show in LA… at the unveiling of a sign.
Sympathy Vote, the book detailing the Valerie Percy murder case is Drew's latest informative murder porn fix.
Samuel Little has officially taken the crown as the prolific serial killer in the world despite not having a sweet nickname.
The Susan Powell murder sets precedent for what should be established as the 'super obvious' murder law.
Be sure to follow Drew on Twitter @drewmikepodcast so he can overtake Dustin Diamond once & for all.
Meghan & Harry are suing the Daily Mail for publishing a letter that Meghan wrote to her dad Thomas Markle; who turned around & sold it to the tabloid.
Maz is going to be almost as upset with South Park as China was last week when he sees their take on the anti-vaxx movement.
Everybody is leading on President Trump in the polls in Wisconsin, but some people are saying the polls don't matter anyways.