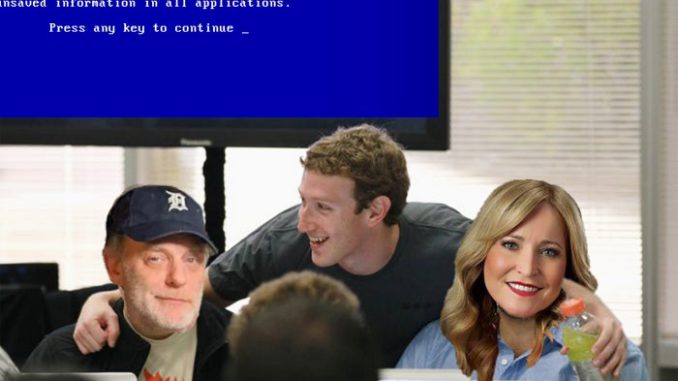 Podcast: Play in new window | Download (Duration: 3:43:15 — 153.7MB)
Facebook is gone forever… & it's back, D-Mac joins us, Urban Meyer strains to explain, Vince Neil is a mess, murder/suicide of Charlie Haeger, and we talk to Mandy Matney's fiancé/producer about advertising.
Darren McCarty joins the show to promote the Canna Jam on October 9th in Ypsilanti. He gives his take on Tyler Bertuzzi vs vaccines. Check D-Mac out on Big D Energy at Woodward Sports.
Facebook and Instagram are having a bad day. Frances Haugen is getting high praise for telling everyone what we already know.
Mandy Matney has dropped a new Murdaugh Murder Podcast and she is fuming mad We call to inquire about advertising on their show.
Tony Bennett can only remember Lady Gaga. Nobody else. Some people are saying that he should do his final shows for free.
Vince Neil is still a mess. He's performing at a racing event & he's headlining DrinksGiving 2021 without a drop of irony.
Facebook Update: Mark Zuckerberg lost $8,000,000,000.00 today.
U of M is receiving fake mass shooting death threats… on a Russian website. Counselors are available to students upset about something that didn't happen.
Tom Brady vs Bill Belichick happened and was a disappointment. Marc is starting to hate Al Michaels, but not nearly as much as Tom Mazawey dislikes him.
Jeff Seidel wrote a great piece in the Free Press on a terrible story: The murder/suicide by former MLB pitcher Charlie Haeger.
Facebook Update: It's back.
Social media is dumb but we're on Facebook, Instagram and Twitter (Drew and Mike Show, Marc Fellhauer, Trudi Daniels and BranDon).