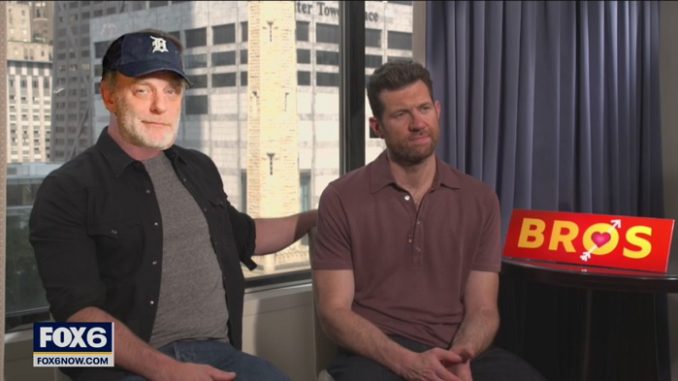 Podcast: Play in new window | Download (Duration: 3:09:38 — 152.4MB)
Bros bombs & Billy Eichner is irate, the Summer of Dahmer, a new TJ Miller special, Kim Kardashian fined, Taylor Hawkins Tribute Concert #2, Queen of Queefs, and WTRD-turd radio.
It's officially the Summer of Dahmer. You can be the owner of his sexy specs today. John Wayne Gacy was not a fan. Boosie Badazz wants to boycott the show.
Grab your EXCLUSIVE NordVPN Deal by going to nordvpn.com/dams to get up a Huge Discount off your NordVPN Plan + 4 months for free! It's completely risk free with Nord's 30-day money-back guarantee.
This TikTok chick proves her skill as the best 'queefist' on the internet (caution, you may find this video disturbing).
Some people are saying Howard Stern finally left his basement to have dinner with his Hollywood friends.
Movies: Billy Eichner's Bros movie bombed at the box office. He is angry at straight people for not seeing the movie and brands them "homophobic". Smile had an interesting and successful marketing campaign. Will Smith has a new movie coming about and it already has Oscar buzz… even though Will Smith can't attend.
Kim Kardashian pays SEC $1.26M because she was hocking crypto with disclosing it was an ad. The crypto sisterhood led by Reese Witherspoon and Gwyneth Paltrow needs to go down next.
Music: Taylor Hawkins Tribute Part II. Derek Day replaced Vince Neil. Dave Chappelle sang Creep. Alanis Morissette showed up. Drew REALLY wants you to watch Bruce Springsteen with The Killers. Trudi's checks out her personal playlist. It's also known as WTRD-Turd Radio. Ronnie Wood may be the worst interviewer possibly ever. Rod Stewart is old.
Sports: LeGarrette Blount throws fists at a youth football game. A major walleye fishing controversy! Valiant unveils their own Cameo/OnlyFans NIL model.
Social media is dumb, but we're on Facebook, Instagram and Twitter (Drew and Mike Show, Marc Fellhauer, Trudi Daniels and BranDon).