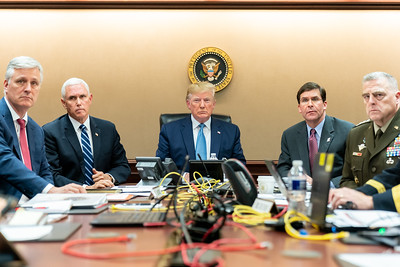 Podcast: Play in new window | Download (Duration: 2:23:55 — 66.3MB)
BranDon (@Pro_Duecer) and Marc Fellhauer (@MarcFell) are here today!
President Trump is having a day, RIP John Conyers, Michigan dominates Notre Dame, Lions win, NBC's NDAs to be released, celebrities with AIDS and we call Jon Gosselin at his timeshare.
Michigan and their towels defeated Notre Dame on Saturday, but the biggest story of Saturday was the nasty weather and badass tailgate. Wait, scratch that, MJ and the Thriller is the biggest story.
Jon Gosselin is 'on top of the world' in Las Vegas with his gal pal, Colleen Conrad. He's staying at a timeshare resort.
ISIS leader Abu Bakr al-Baghdadi is dead. President Trump had a blast doing his press conference this morning and had to be fact checked immediately. He's also going to Game 5 of the World Series.
2020 is going to be OUR year for the Red Shovel Network. No BS News is in full stride, No Filter is getting big guests and ML Soul of Detroit…. uhhh… it's complicated.
Remember when Drew gave great parental permission by allowing young children at church to watch Team America World Police?
Rachel Maddow broke the news the NBC will release women from their NDA's… but only if you go through NBC first.
Harvey Weinstein getting yelled at has become a huge story. The yeller is now doing the media rounds.