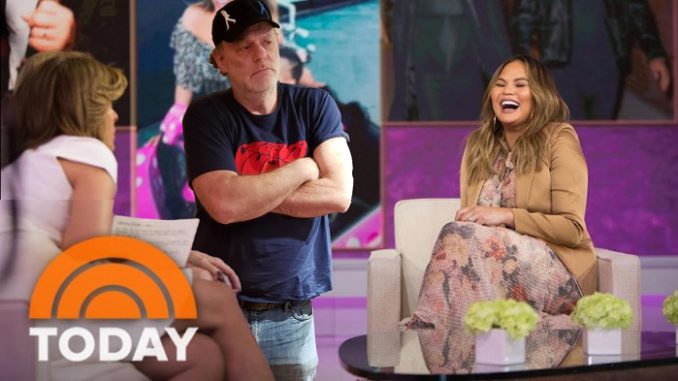 Podcast: Play in new window | Download (Duration: 3:00:51 — 166.0MB)
Hypo-Chrissy Teigen's apology/book tour, Lance Armstrong hates kids, John Hinckley Jr's Twitter, Huma Abedin's book, Enes Kanter v. Nike, WATP Karl joins us, and The Posies disband over a member's sexual misconduct.
Rock Music News: The lowest common denominator Beatles are #5 and Drew is rock. I Am Sam had a bunch of Beatles covers. Me Wise Magic turns 25. Drew declares the Concert for Kampuchea underrated. Drew wants to know what is THE definitive rock and roll song.
Karl from WATP drops by to promote his Ween cover band, dissect Paulina Porizkova's appearance on The Originals podcast, update us on the Dick Masterson assault, and destroy The Danny Bonaduce & Sarah Show.
Chris Spielman learning that he's going to be in the Detroit Lions Ring of Honor is the best video of the year. Good luck finding bad tweets from him.
Britney Watch 2021: She apparently has an issue with her family. She has no friends. She copes by spinning. She's also 5'4″.
The Posies decided to call it quits now that band member Ken Stringfellow has been accused of sexual misconduct… and because they didn't have that much going on anyway.
Chrissy Teigen made her first TV appearance since she realized she was a terrible person on social media. She's so sorry that she wrote a cookbook for everyone to purchase.
A new John Wayne Gacy victim has been identified. We better revisit Gacy's Monday Night Football routine.
Social media is dumb but we're on Facebook, Instagram and Twitter (Drew and Mike Show, Marc Fellhauer, Trudi Daniels and BranDon).