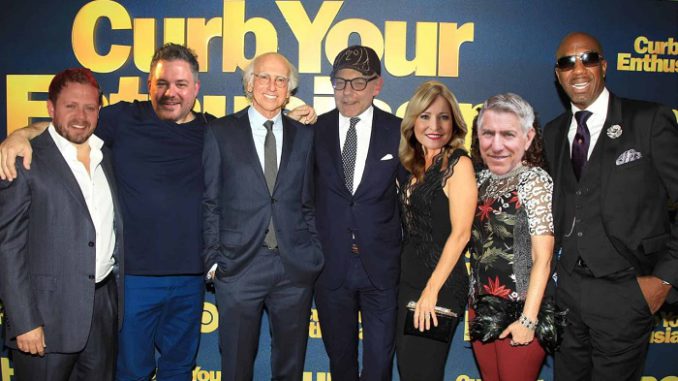 Podcast: Play in new window | Download (Duration: 3:05:02 — 169.9MB)
Curb is back, Eli Zaret is back, Dave & Chuck fans strike back, Lyla barks, Dave Chappelle breaks his silence, Lisa Rinna in diapers and all of our equipment breaks.
Eli Zaret joins the show to brag about his golf prowess, talk up Jerkmate, take shots at BranDon's aging and discuss the Detroit Lions in his new segment 'See It My Way' sponsored by Dr. Yaldo.
Other sports items: The Tampa Bay Bucs fan who caught Tom Brady's 600th TD pass got ripped off. Matt Millen once called Johnny Morton the F word. Is the Phoenix Suns owner, Robert Sarver, canceled or not? Where will Deshaun Watson end up? M vs MSU build up.
Four Hours At The Capitol explores January 6th. Trump's favorite cowboy has turned against him. Rolling Stone breaks some news about the Congressional investigation.
Meanwhile, the current president's son had his latest art show and it was lightly attended. His art dealer wears Camp David swag.
Dave Chappelle has broken his silence over the fallout of The Closer. One of the Netflix protesters is getting called out for not being very tolerant.
Drew Crime: Drew somehow came across even more details of The Unicorn Killer, Ira Einhorn. We also learn of the York Race Riots.
Feces news: Would you pick a dropped phone out of a Porta Potty? Check out this NSFW scat video. The Cannonball Dookie remains our #1.
Ric Ocasek's dying wishes are disrespected as Paulina Porizkova lands some of his money. Watch her cry on Instagram.
Somebody stole $20,000 worth of clothes from Jeremy Piven's house. Find out all about it on the next shitty episode of How U Livin J. Piven Podcast.
Social media is dumb but we're on Facebook, Instagram and Twitter (Drew and Mike Show, Marc Fellhauer, Trudi Daniels and BranDon).