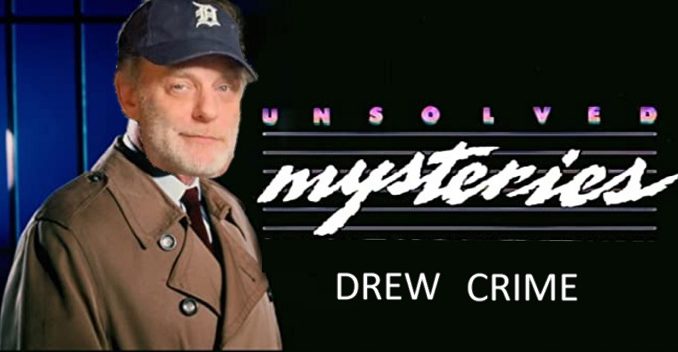 Podcast: Play in new window | Download (Duration: 3:32:45 — 170.9MB)
Drew Crime: Unsolved Mysteries, kidnappings, & drug mules; Detroit Lions lose again & Eli Zaret stops by to break it down; music industry madness; Ye's 'press conference'; Tom v. Giselle; Clarktober continues; and former Intern Kennedy surprises us.
Eli Zaret drops by to remind us that the Detroit Lions are still bad at football, Michigan vs Michigan State week, praise Victor Wembanyama, another dumb Michigan football endowment, volleyball injures, volleyball nudity, Sebastian Maniscalco shows and more.
Santigold is sick and tired of touring. The music industry is in shambles. Who will be touring in 2042?
There's a Beatles Revolver special edition. But what version is the best? The old one, the new one, or Bob Rivers' Twisted Tune?
Kanye West Madness: Balenciaga drops Ye. Amy Schumer is mad at Ye. Ye holds a 'press conference'. Ye hires Johnny Depp's hot lawyer. Some people are taking Ye's words as an opportunity to toss Nazi salutes. Ye was not happy that Skeet Davidson's big weiner was in Kim K.
Former Intern Kennedy interrupts the show from Montana to give Detroit Lions hot takes. She also explains why she has a blue checkmark and Drew doesn't.
Russel Wilson's Subway commercial is so bad they've pulled the spot and the "Dangerwich". RIP Art 'Bones' Baacke.
Drew Crime: Unsolved Mysteries on Netflix is BACK with two Michigan based stories. Drew watched Dead Asleep on Hulu. High: Confessions of an Ibiza Drug Mule tells the tale of one of the dumbest chicks ever. 48 Hours covered the Schanda Handley kidnapping case. Dateline featured a story on Angel Sawyer who takes really ugly mugshots. 20/20 revisited the bumbling crimes of Peter Chadwick.
Tom Brady is old and bad at football now ever since Gisele Bundchen hired a top-notch divorce lawyer.
Wendy Beard, Birmingham art dealer, is busted for ripping off senior citizens and their boring Ansel Adams photos.
Social media is dumb, but we're on Facebook, Instagram and Twitter (Drew and Mike Show, Marc Fellhauer, Trudi Daniels and BranDon).