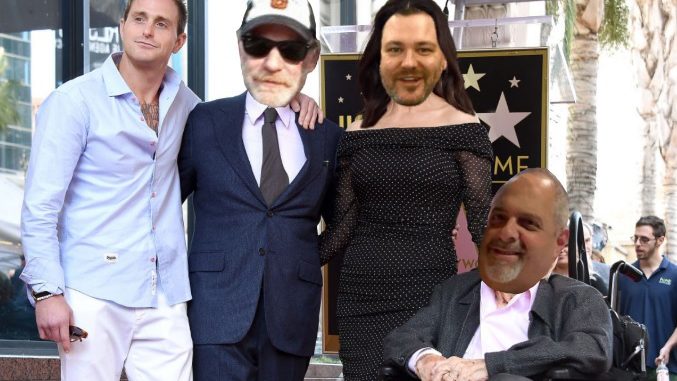 Podcast: Play in new window | Download (Duration: 2:12:11 — 61.0MB)
Tom Mazawey (@TomMazawey) & Marc Fellhauer (@MarcFell) are here today!
Cameron Douglas loved drugs, Millennials living at home, Maz loves hanging out at airports, All the President's Women, Houston Astros love Osuna, BranDon's Lock of the Week hits and Drew needs to 'fix his stuff'.
Maz brings up a whole host of obscure names from WJR days past.
Van Lathan has been BLOWN OUT of TMZ for getting into a heated argument about politics with a Babcock.
Al Fellhauer appears to be the one person in the world that has seen Suits. What channel is it even on?
Millennials are becoming increasingly independent despite not paying for rent, insurance or their cell phones.
Cameron Douglas has a famous father, famous grandfather and did a ton of drugs so he gets to write a book and have a TV special.
Hunter Biden is still denying he is the father of an Arkansas woman's baby. He's going to take a paternity test to prove it.
Despite being a ginger & having an APW, Mick Hucknall has pulled some serious tale, but is denying sleeping with over 3,000 women.
All the President's Women details all the women President Trump has nailed. Stormy Daniels says that President Trump was a gentleman compared to Ben Roethlisberger.
David Miscavige has been served legal papers implicating him in a lawsuit that alleges he engaged in kidnapping & child trafficking.
ML Elrick from the 'on pause' ML Soul of Detroit podcast has a new piece on Brian Banks scamming schools out of tax dollars.
Maz has been replaced as the voice of the Detroit Marathon countdown & we need to call Dave Kim with his 33″ waist to find out why.
Houston Astros assistant GM Brandon Taubman had to apologize after he shouted at 3 female reporters about Roberto Osuna.
Steve Neavling has released another tape of Warren Mayor Jim Fouts saying he wants to shoot his former chief of staff in the head. Fouts has responded with his usual act that it's a fake tape.
Mayor Duggan has forgiven his Chief of Staff Alexis Wiley for ordering staffers to delete emails pertaining to the Make Your Date charity program and is instead throwing junior staffers under the bus.
The blackface king Justin Trudeau won a second term as Canada's prime minister presumably because he apologized to a little girl on TV.
If you want to waste some time walking around an airport & enjoying overpriced amenities, you can now do it at DTW without a ticket… just like Maz.
Somebody bumped Lili's car & actually stopped to leave a note & number.