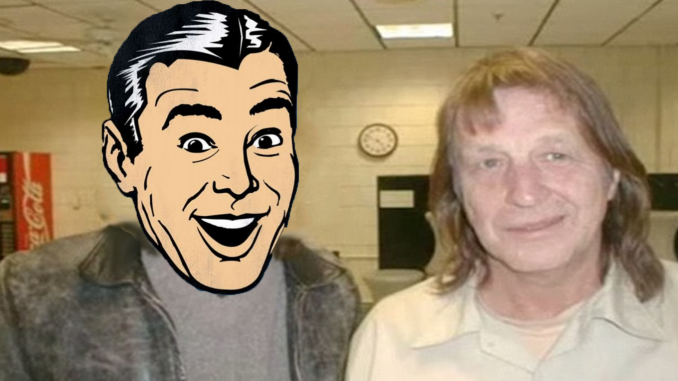 Podcast: Play in new window | Download (Duration: 2:42:34 — 74.9MB)
Trudi Daniels (@TrudiDan) & Marc Fellhauer (@MarcFell) are here today!
George Jung from Blow calls in, Mr. Skin's 'Most Iconic Celebrity Nude Moments', Happy Count Day, Demi Moore's old pics, Phil Collins might be dead and Greta inspires an angry email that agrees with us.
Greta Thunberg may have been sick about climate change for years, but she was inspired to be terse by David Hogg.
George Jung, aka Boston George, calls the studio to talk about his life as an adrenaline junkie & promote his appearance at the Grow Green Fall Harvest Expo this Saturday, October 5th.
Todd Phillips quit comedy because he doesn't want to be cancelled by the 'woke culture'. Patton Oswald wasn't very supportive.
The flavored vape juice ban begins today & people are stocking up on 6-months' worth of candy flavored nicotine.
President Trump allegedly inquired on how much it would cost to build a moat at the southern border & stock it with snakes & alligators.
Today is bribe your kid to go to school day, otherwise known as Count Day. The prizes for showing up this year are lame.
We're calling Mr. Skin to talk about his 20th anniversary & the 20 most iconic moments in celebrity nudity.
Breaking News: Amber Guyger, the cop convicted of first degree murder for the death of Botham Jean, received a 10-year sentence.
Drew wants listeners that are angry about the show's coverage of Greta Thunberg to do their homework & listen to the podcast before telling him he needs to do his homework.
A very knowledgeable listener details how money order & check scams work nowadays.