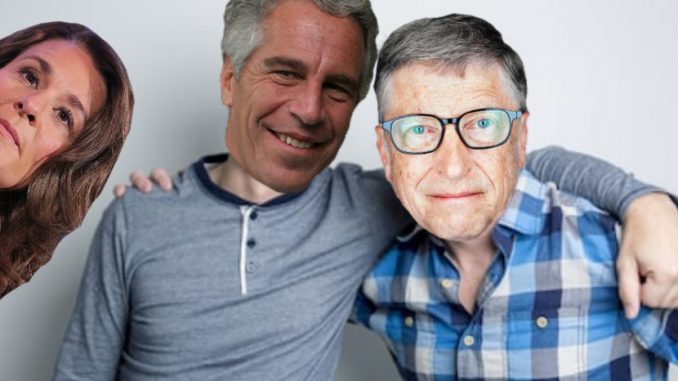 Podcast: Play in new window | Download (Duration: 2:35:52 — 71.8MB)
BranDon (@Pro_Duecer) and Marc Fellhauer (@MarcFell) are here today!
Jeffrey Epstein & Bill Gates were BFFs, President Trump's stand-up tour, NBC's NDAs, Eddie Van Halen's cancer, a Sporgy weekend and we talk to an eyewitness to the Spirit Airlines puke.
Not A Sports Podcast College Football Recap: Michigan won again in a fashion that gives no one hope. Wisconsin owned Michigan State and Dantonio called out a stupid question for being a stupid question.
Penn State coaches confiscated their player's T-shirts not because of the message, but rather the sponsorship. An angry old man letter has really brought the team together, but maybe stop talking about 'the locker room'.
Thanks to everyone who joined us for the Szott Ford dinner at Mesa Tacos and Tequila on Friday night.
Steve Kerr is either Team China or scared of the NBA. Nobel Peace Prize Winner Ambassador Dennis Rodman needs to work his magic.
Ronan Farrow is making the rounds promoting his book. It seems that NBC should now be NDABC. New NBC News stories that are coming out don't seem to be as serious as the earlier allegations.
Howard Stern is making his rounds on his Hollywood trip, stopping by Bill Maher's show among others.
Remember the worst Spirit Airlines flight possibly ever where a slob puked in a girl's hair? Tom was in the row where the woman was and the flight was worse than we could have imagined.
There's new information on the overdose death of LA Angels pitcher Tyler Skaggs, leaving some to wonder who his friends on the team were. SIST: Are opioids a white person thing?
President Trump has been working on some new Hunter Biden stand-up material, as well as some new erotic material.
Hunter Biden steps down from the board of a company he works for helping the President shoot up the T-Shirt charts.
RSN News: No Bullshit News had Journalist Chris Hedges on this week, while No Filter Sports interviews Pete Rose.