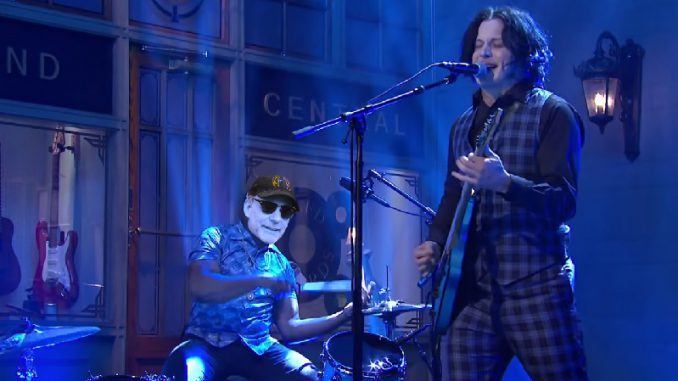 Podcast: Play in new window | Download (Duration: 2:57:30 — 81.4MB)
Jack White on SNL saves the weekend, Meghan Markle: most trolled, more "woke kids", Deaf U, Cal Cunningham's texts, John Wayne Airport's name change, Drew's friend Donovan Webster, and it's Mike Clark week.
Drew goes all nostalgic and remembers classmates of the past, including the tale of Donovan Webster.
SNL nailed Hollywood PSA's. Why do people laugh at Kate McKinnon? Pete Davidson did Harry Potter jokes.
Donald Trump wanted to rip his suit open and expose a Superman shirt underneath when he left the hospital.
The Detroit Free Press dived into the individuals of the Wolverine Watchmen and their roles in the attempt to kidnap Governor Gretchen Whitmer.
Meghan Markle really opened up on a high school podcast. She claims that she was the "most trolled person" in 2019.
Ellen's ratings are tanking. One thing is for sure, it's not Drew Barrymore's show stealing the audience away.
48 Hours covered the Ahmaud Arbery case. Meanwhile, Dateline featured a case of a missing mother in California.
Friend of the show, Rashone Bryant, has been listed as one of the 28 outstanding people of color in the shoe industry.
After finding out they were both still alive: RIP Tom Kennedy. RIP Whitey Ford.
Follow us on Facebook, Instagram and Twitter (Drew and Mike Show, Marc Fellhauer, Trudi Daniels and BranDon).