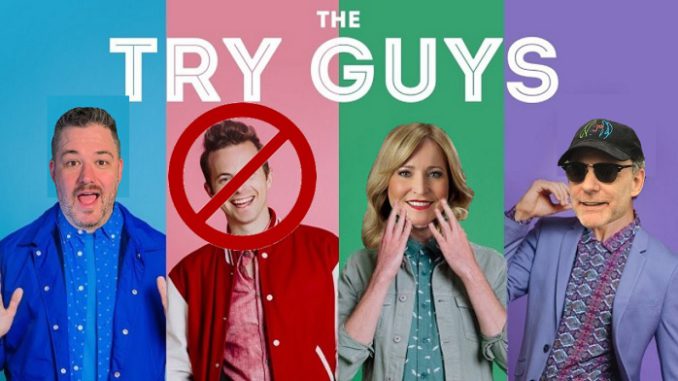 Podcast: Play in new window | Download (Duration: 3:12:57 — 155.0MB)
The Try Guys won't try forgiveness, Madonna needs attention, Krazy Kanye West, political ads, sex assault allegations against NHLer Ian Cole, Sandra Hernden tattled on by school board, more Clarktober, and the tight dress store was busy for Homecoming 2022.
Sports: The Detroit Lions still suck. Deadspin has a racial hot take. MSNBC is angry that the white Miami Dolphins coach (who is Black) put Black QB Tua Tagovailoa (who is not Black) in danger.
Detroit Police Shootings: Protestors are demanding the names of the officers that killed Porter Burks during a mental health call. A police chase leads to the shooting death of a "known gang member" and murder suspect.
Drew Crime: Drew recaps the crimes of Randy Gwathney.
Grab your EXCLUSIVE NordVPN Deal by going to nordvpn.com/dams to get up a Huge Discount off your NordVPN Plan + 4 months for free! It's completely risk free with Nord's 30-day money-back guarantee.
We speak with local mother, Sandra Hernden, who was reported to her boss and then the U.S. Department of Justice by the Chippewa Valley School Board.
Political ad season: If you vote for Pamela Hornberger, you are pro-Larry Nassar. Houston James HATES school!
Celebrities are very mad at Kanye West. His own friends think he's off his meds. Ye has a new piece.
Breaking News: Lynne Spears slapped Britney Spears 15 years ago. Britney needs to be arrested for indecent exposure.
More Sports: The Tampa Bay Buccaneers security slammed a 10-year-old on the field. Nice parents. If the concussion protocol was properly followed in the Tua Tagovailoa case, then why was that one guy fired? Gisele visits Dr. Ewa to get ripped off again. This time for gross looking soup.
Tara Reid's Who's Dated Who is a mish-mash of famous people and total randos. But it did help us find the coolest photo ever.
Beasley fires a bunch of people right after they reupped Dave and Chuck the Freak. So sad for the families and children involved.
Bronny James needs some money and Nike is willing to give it to him and others. Bronny also had a Super Sweet 18 Birthday Party featuring Travis Scott.
Social media is dumb, but we're on Facebook, Instagram and Twitter (Drew and Mike Show, Marc Fellhauer, Trudi Daniels and BranDon).