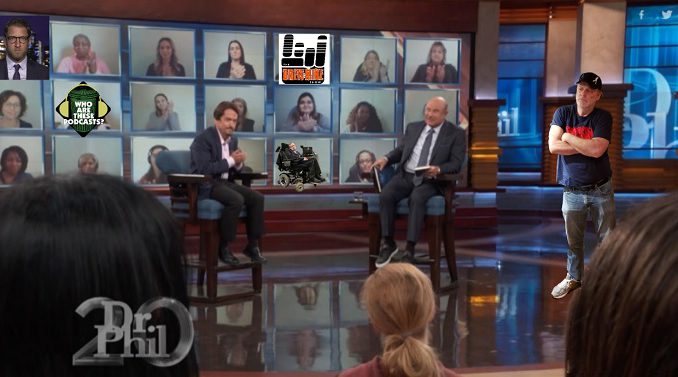 Podcast: Play in new window | Download (Duration: 2:47:51 — 134.9MB)
Mitch Albom bores Dr. Phil, Travis Scott's Astroworld investigation, Joe Millionaire returns, WATP Karl joins us, revenge of the Portnoy, Kyle Rittenhouse trial, and the Hawk is back & out of control.
Coming Up on the Show: Little Steven joins us tomorrow. Brian Vander Ark will Zoom in next week. Vinnie Dombroski may make an appearance as he and ICP recently got together to record Heart & Soul.
Aaron Rodgers is back with Pat McAfee and this time he's sorry. State Farm is sticking with him. Kareem Abdul-Jabbar is not happy with him.
The dude on the Bonerline that hates The Hawk has been banned from listening to the show. The Hawk steps up today to throw in the face of the haters.
Sports Notes: Jim Harbaugh's 15 word answer in his press conference was manna for sports reporters. Casey Mize gets SNUBBED. Tony Paul's top free agents has JV coming home.
Karl from WATP joined the show to tell us of his super-spreader Bills party, learn about The Rumor, rip apart the Bertcast and take a huge dump on What's One More with Alec & Hilarious Baldwin.
Mitch Albom bored Dr. Phil's audience to death. The Washington Post review of his book is much better reading.
Dave Portnoy is suspended from Twitter. He jumped on Tucker Carlson to defend himself against the reporting without one mention of the women.
Social media is dumb but we're on Facebook, Instagram and Twitter (Drew and Mike Show, Marc Fellhauer, Trudi Daniels and BranDon).