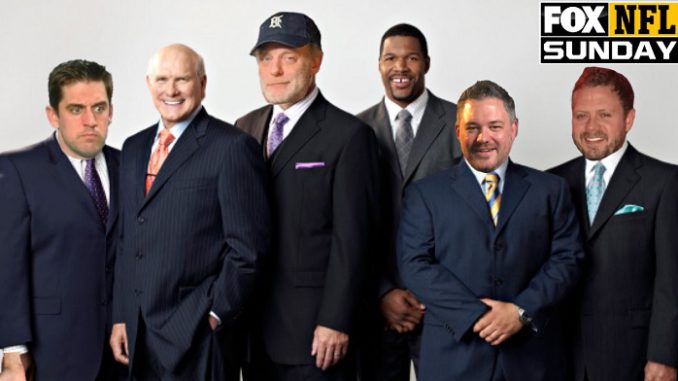 Podcast: Play in new window | Download (Duration: 2:50:38 — 156.7MB)
Terry Bradshaw: shock analyst, Aaron Rodgers lies about lying, Joe Biden farted, Travis Scott's Astroworld concert deaths, Donald Trump on Alec Baldwin, Bill Maher v. Gen Z, and lots of Drew Crime.
CFB Recap: Jim Harbaugh bores everyone to victory over Indiana. MSU falls to the Purdue 'Spoilermakers'. Virginia Tech sucks at football. OSU won and will beat Michigan. UNC beat Wake Forest.
NFL: The Las Vegas Raiders have ANOTHER player in trouble. Aaron Rodgers explained his 'research' on Pat McAfee's show. Aaron is losing his health endorsements. Terry Bradshaw is now the shock commentator on Fox NFL Sunday. Every person in Patrick Mahomes' life needs to go away. OBJ just wants to win.
SNL has a new Donald Trump and it's way better than Alec Baldwin's impression. Meanwhile, the real Donald Trump breaks his silence on Alec Baldwin by suggesting he loaded the gun that killed Halyna Hutchins on a random podcast. Hilarious Baldwin checks in to let everyone know that she and Alec have a great life.
Chaos at Travis Scott's Astroworld Festival. It's not his first rodeo encouraging the crowd into bad behavior. Kylie Jenner want people to know that Mr. Scott is a victim too. People have died at concerts in the past as well.
Dave Portnoy is on the Twitter offensive. Drew has more words to say about the Business Insider story from last Thursday.
Joe Biden farted and Camilla Parker-Bowels cannot stop talking about it. He may have pooped his pants as well.
Britney Watch 2021: Britney Spears took her sons to the boring Van Gogh exhibit. Some people are saying the kids want to go home and play Fortnite. Lynne Spears doesn't want to pay her attorneys… that's Britney's job.
Drew Crime: 20/20 covered the Happy Face Killer. His name should be the Turd Murderer. Dateline featured Carlos Hallowell, the most ungrateful human in history.
Too many people are showing up to Drew's house. Lyla's incessive turds are ruining Drew's relationships with his neighbors. BranDon's yard is completely filled with deer shit. Marc = Ratman.
Social media is dumb but we're on Facebook, Instagram and Twitter (Drew and Mike Show, Marc Fellhauer, Trudi Daniels and BranDon).