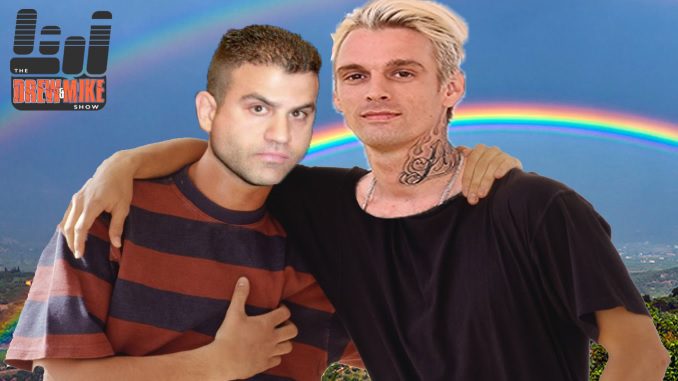 Podcast: Play in new window | Download (Duration: 3:08:22 — 151.3MB)
Righteous Rick eulogizes his friend Aaron Carter, Eli Zaret drops by after a Detroit Lions victory, Rock & Roll Hall of Fame induction ceremony, Drew Crime, Kim Kardashian's angry voicemail, and we check in with Mattress Mack after winning $75 million on the Houston Astros.
See it Eli Zaret's way: The Detroit Lions beat the Green Bay Packers. The Michigan State Spartans defeated Illinois on the road. Michigan whooped Rutgers. Marc is NOT afraid of Ohio State. Alabama sucks this year. Georgia beat the snot out of Tennessee. Eli's Douchebags of the Week: Frank Thomas & Ben Gordon. Kyrie Irving suspended by the NBA and Nike. Tom Brady and Gisele Bundchen get their divorce fast-tracked by a fanboy judge. Mitchell Miller's past is keeping him out of the NHL.
Grab your EXCLUSIVE NordVPN Deal by going to nordvpn.com/dams to get up a Huge Discount off your NordVPN Plan + 4 months for free! It's completely risk free with Nord's 30-day money-back guarantee.
Justin Verlander and the Houston Astros win the 2022 World Series. Mattress Mack won a TON of money betting on the Astros.
Aaron Carter has died at the age of 34. We check in with his on-again-off-again best friend, Righteous Rick. Help Rick's son out here, if you can. Click here too. Aaron's last tweet was to Kanye West.
Send Paulina Porizkova a make-up free photo for a chance to win and autographed copy of her crappy book that no one wants to buy.
Music: The Rock and Roll Hall of Fame Show was recorded and will air November 19th. Eminem performed with Steven Tyler and Ed Sheeran. Dolly Parton is taking the whole thing way too seriously. Billy Joel is totally nailing Stevie Nicks. Taylor Swift > The Beatles. We almost lost Selena Gomez. Francia Raísa totally wants her kidney back. Drake vs Megan Thee Stallion.
Politricks: Bill Maher thinks the Republicans are going to win mid-terms and democracy is toast. Kid Rock is angry at Oprah for creating Dr. Oz and now supporting his political rival. Sunny Hostin takes a shot at Republican white women. Stephen Colbert addresses the 'made-up' Tudor Dixon supporter.
Drew Crime: 48 Hours covered the disappearance of Bart and Krista Halderson. HBO is running Low Country: The Murdaugh Dynasty and Mandy Matney is NOT included. Marc knows a girl who was branded by NXIVM's Vanguard.
Elon's Twitter: Many companies suspend advertising with Twitter. Jack Dorsey is super sorry for employees losing their jobs.
Podcast News: Stuttering John is taking a break from podcasting. Emily Ratajkowski has a new podcast and it's terrible.
Social media is dumb, but we're on Facebook, Instagram and Twitter (Drew and Mike Show, Marc Fellhauer, Trudi Daniels and BranDon).