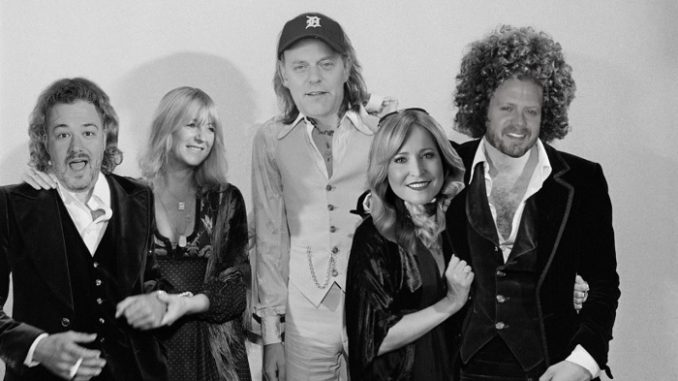 Podcast: Play in new window | Download (Duration: 2:57:58 — 163.4MB)
Christine McVie died, Gary Ho-Ho-Hoey joins us, Scientology wins: Danny Masterson mistrial, GMA anchors TJ Holmes & Amy Robach busted banging, Oxford High anniversary, Henry Kissinger on Mayor Jim Fouts stealing his look, a Bonerline, and Trudi perfects the paywall excuse.
Gary Hoey joins us to promote his upcoming Ho Ho Hoey Rockin' Holiday Tour at the Magic Bag on December 9th.
GMA's Amy Robach and TJ Holmes are totally getting it on and we're totally busted by one of their estranged spouses like Billy from Melrose Place.
Jim Carrey has announced his departure from Twitter. Moby has announced his departure from Twitter. Alyssa Milano has announced she sold her Tesla for a VW… on Twitter.
Prince William and Kate have successfully taken a flight to America like thousands of people do a day. Lady Susan Hussey is a racist.
Listener Holly tracked down Jim Fouts' high school picture from 1960 and he was a total smokeshow back then as well.
We give Henry Kissinger a call to get his opinion of Jim Fouts stealing his look. We end up speaking with his wife, Nancy.
Grab your EXCLUSIVE NordVPN Deal by going to nordvpn.com/dams to get up a Huge Discount off your NordVPN Plan + 4 months for free! It's completely risk free with Nord's 30-day money-back guarantee.
Drew Crime: We discuss the Virginia Walmart shooting. Employees are suing. Internet sleuths have fingered Jeremy Reagan as the Idaho murderer. Danny Masterson wins again. Another victory for Scientology.
Social media is dumb, but we're on Facebook, Instagram and Twitter (Drew and Mike Show, Marc Fellhauer, Trudi Daniels and BranDon).