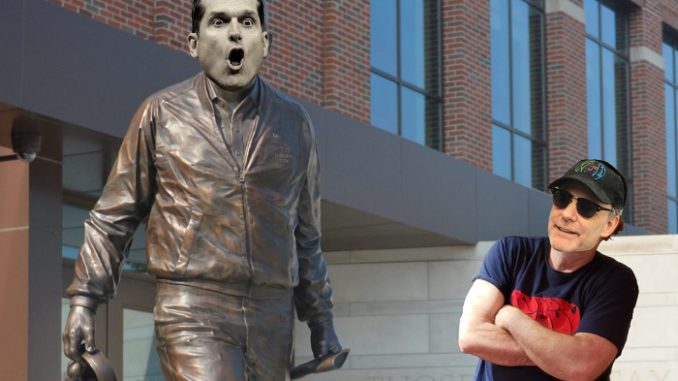 Podcast: Play in new window | Download (Duration: 2:28:30 — 119.4MB)
Michigan beats Ohio & wins the B1G East, The Beatles: Get Back, Dave Chappelle v. kids at his alma mater, Seth Rogen vs Twitter (again), Killer Cares Christmas is this Thursday and the very last call for merch.
CFB Recap: Michigan finally defeated Ohio State. The Cult is back! It's too hard to pronounce Jaxon Smith-Njigba's name. Virginia Tech won the Commonwealth Cup. MSU beat Penn State. Nebraska are the Lions of College Football. Auburn blew it vs 'Bama and Gary Danielson is still mad at a player for running out of bounds.
Poor little Madelyn's Christmas is ruined as Jeremy Dix (Dicks?) has purchased an F-150 from Szott Ford and Michigan won forcing Bran-Don to pay up his bet.
Matt Riley showed up hung over with no voice at all to promote Killer's Christmas. Come see us Thursday, December 2nd at The Lodge Grill & Bar in Keego Harbor.
Joe Biden's poll numbers continue to suck balls and so some other presidential candidates are being floated around.
Madonna wants to show her nips her all over Instagram, but just like as in 2014, they're not having it.
The Beatles: Get Back hit Disney+ and Drew was rock all weekend. Top Beatles albums… GO! Some people are saying Mal Evans is the Tom Mazawey of The Beatles.
Miranda Devine has authored Laptop from Hell: Hunter Biden, Big Tech, and the Dirty Secrets the President Tried to Hide.
Social media is dumb but we're on Facebook, Instagram and Twitter (Drew and Mike Show, Marc Fellhauer, Trudi Daniels and BranDon).