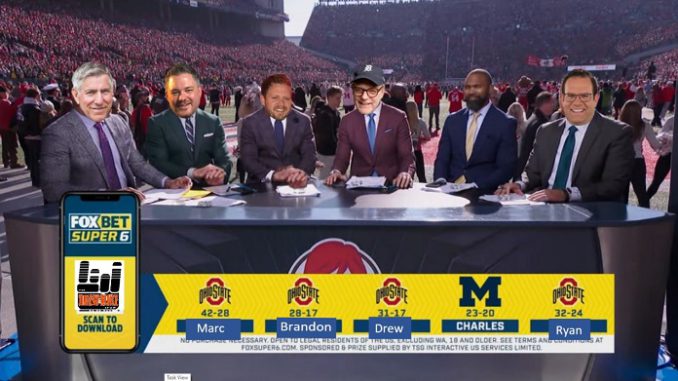 Podcast: Play in new window | Download (Duration: 3:10:39 — 153.2MB)
Michigan destroys Ohio State, Phil Spector documentary, Eli Zaret stops in, Ryan Ermanni on his tweets, Fugitive: The Curious Case of Carlos Ghosn, overboard cruise passenger rescued, toxic Boomers & Gen Xers, most over-hyped actors, and Maz's poorly aged Hot Take.
Join us at Killer's Christmas on Thursday December 1st. Matt Jennings just did their windows (bloop). Drew ate lunch there with Mr. Skin this weekend (bloop).
Eli Zaret joins us to discuss Michigan's victory over Ohio State. We also chat Indy, Blake Corum's injury, Matt Rhule's new gig, the boring World Cup, another Michigan State Spartan loss, Mat Ishbia's contributions to Mel Tucker's contract, Mel Tucker's greed. the mediocre Detroit Lions and more.
Grab your EXCLUSIVE NordVPN Deal by going to nordvpn.com/dams to get up a Huge Discount off your NordVPN Plan + 4 months for free! It's completely risk free with Nord's 30-day money-back guarantee.
Kanye West really loves porn. So much so that, Francesca Le had to make a statement. Donald Trump is over Ye.
Elon Musk is allowing everybody back on Twitter that has been banned… except Alex Jones. Elon and his first wife argue over who held their son as he died.
Ryan Ermanni joins the show to brag about his college football team. Some people are saying Tom Mazawey had the worst Michigan Wolverines football take possibly ever.
Social media is dumb, but we're on Facebook, Instagram and Twitter (Drew and Mike Show, Marc Fellhauer, Trudi Daniels and BranDon).