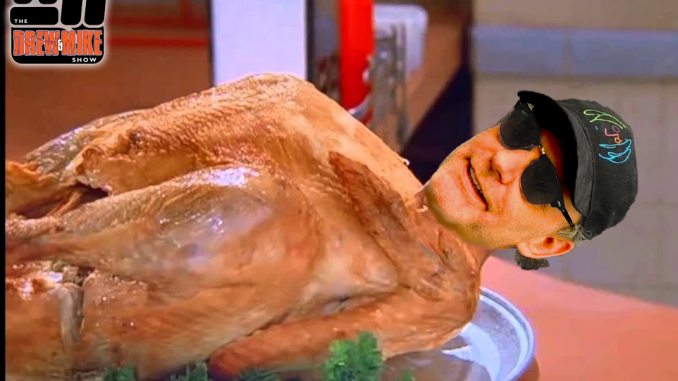 Podcast: Play in new window | Download (Duration: 2:19:15 — 64.2MB)
Tom Mazawey (@TomMazawey) & Marc Fellhauer (@MarcFell) are here today!
Happy Thanksgiving, OSU v Michigan, Eli stops by, a Wheel of Fortune controversy, an I-75 screwup, Google fires protesting employees, a new Bonerline and Maz wants a new dog.
Jeter the dog has been having too many accidents in the house lately so Maz made him Grandma's problem for Thanksgiving.
Pat Sajak took a hard stance on Wheel of Fortune, denying prize money for a contestant who didn't follow the rules to a T.
Charlie LeDuff & the No BS News Hour have been in the news today for their recent interview with Representative Brenda Lawrence.
Eli Zaret is in-studio to talk about Matt Patricia, Michigan football & the No Filter Sports podcast.
Charlotte is onto the idea that Santa's 'Naughty or Nice Detector' works the same as the 'Fan Detector' at Graceland.
The Irishman should be seen on the screen, but it's headed to Netflix this weekend to break the internet.
Jimmy Hoffa jumped the shark when it was alleged he was buried under the end-zone of the Giants stadium.
Google blew out 4 employees who violated company policies while collecting data to protest the company.
Amazon is making ridicKulous money, paying no taxes, minimal wages, but none of it matters as long as we can get our packages in a day.
The Boner Line is very concerned about Homeless Al & BranDon's bestie David Hartman. Call or text (209)-66-BONER to congratulate BranDon on reuniting with David, or leave a tip about Al's whereabouts.
Wheel of Fortune Brian calls the studio to talk about his generous offer to blow all his winnings by forking over $3,500 to a fellow contestant who lost due to a technicality.
Looking back at the time Deney Terrio accused Merv Griffin of sexually harassing him while wearing blue bikini underwear & Geraldo's audience treated it as a joke.
Jens Soering & Elizabeth Haysom were recently paroled after being arrested for murdering Haysom's parents & fleeing to Europe to forge bogus checks.
The Drew & Mike Store is open for a holiday pre-sale, so be sure to order your merch now to get it in time for the holidays.
The Viall Files is getting some new thumbs downs on YouTube, but it's iTunes ranking could cause Drew to drink Drain-O.