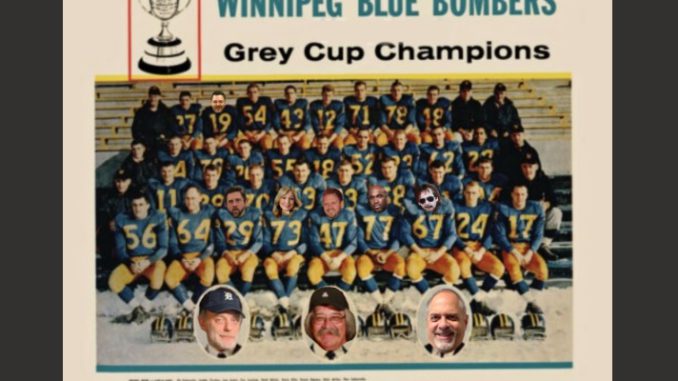 Podcast: Play in new window | Download (Duration: 2:35:42 — 143.0MB)
CFL Stan previews the Grey Cup, FTX = Enron, Tom Mazawey weasels into the show, Lionel Dahmer's hair on Dr. Phil, another unsponsored Bonerline, Detroit Bills v. Detroit Browns, and Herschel Walker's Fright Night Cliff Notes Theater.
No real new info on the University of Idaho murders. No real new info on the Cabo death of Shanquella Robinson, either.
Sports: Due to a snowstorm, the Buffalo Bills will host the Cleveland Browns… in Detroit. The Lions play the Giants this weekend. Michigan plays another tomato can on Saturday. MSU is favored against Indiana this weekend. Coaches crap all over Bronny James. Remember Jason McElwain?
Tom Mazawey joins the show to brag about Woodward Sports partnering with Fox 2, predict a Detroit Lions victory over the New York Giants, try to weasel into the Bills/Browns game, try to pawn off the junk in his garage and much more.
Politricks: Nancy Pelosi will not seek leadership reelection. Donald Trump won't go away. CNN anchors are no longer able to party hardy on New Year's Eve.
Social media is dumb, but we're on Facebook, Instagram and Twitter (Drew and Mike Show, Marc Fellhauer, Trudi Daniels and BranDon).