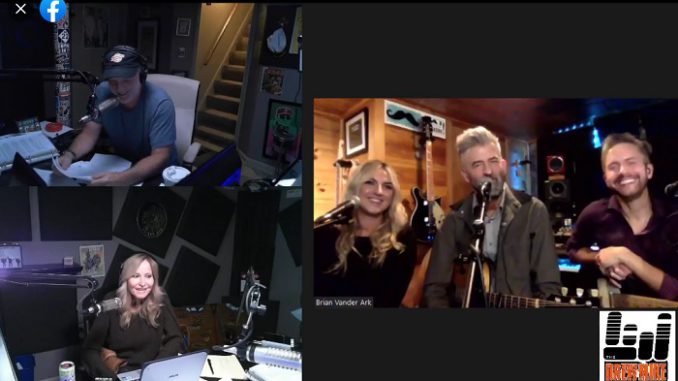 Podcast: Play in new window | Download (Duration: 2:30:36 — 121.1MB)
The Verve Pipe play live for us, Kelly Stafford v. 49er fans, Bezos booed, Britney Spears new found "voice", Maz checks in, President Biden visits Michigan, Young Dolph shot dead, and Lyla's streak ends.
Tom Labuda's art is kinda for sale on the web now that it's appreciated. He and Marcus tore up the strip clubs yesterday and were allowed to take pictures for some reason.
Brian Vander Ark and The Verve Pipe join the show via Zoom to promote their 9th record, Threads. Check out their new tunes.
Our listeners gave us a bunch of "celebrity" phone numbers and they all suck. Send REAL celebrity numbers to 209-66-Boner.
Kelly Stafford threw a pretzel at 49er fans for ragging Matthew's poor performance vs. San Francisco. She took full responsibility.
The Kyle Rittenhouse verdict is still up in the air as of our recording. A cell phone video caused a ruckus.
President Biden is in town visiting a GM plant. His health is being discussed just like every 80-year-old.
Tom Mazawey joins the show to discuss Mike Utley, CFP rankings, Detroit's brand-new quarterback Tim Boyle, Mel Tucker's supposed contract and take a look at OSU vs MSU. Bill Dooley is a penis.
Music: Vinnie Dombroski has yet ANTOHER band. Roger Daltrey beefs about the Rolling Stones. Paul McCartney called them a cover band. 60 Minutes previewed The Beatles doc out Thanksgiving on Disney+.
Kanye and Drake have squashed their beef. Drake recently dropped $1,000,000.00 at a strip club. He's also named in the $750,000,000.00 lawsuit filed by victims of the Astroworld crowd crush.
Social media is dumb but we're on Facebook, Instagram and Twitter (Drew and Mike Show, Marc Fellhauer, Trudi Daniels and BranDon).