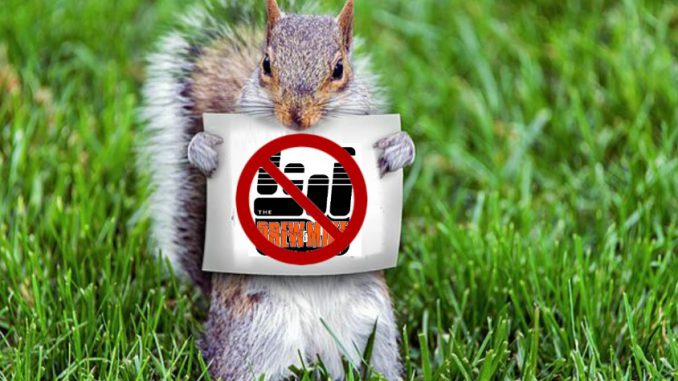 Podcast: Play in new window | Download (Duration: 2:19:33 — 64.0MB)
Squirrels hate us & Comcast comes through, Adele lost weight, Ahmaud Arbery killing, HBO's Natalie Wood doc, Ratt's Geico ad, Drew globs up, and we call the maverick barber who violated Gov. Whitmer's order.
We re-live the major coffee spill from yesterday's episode. If you're going to spill 21 ounces of coffee on your lap, make sure it's Death Wish Coffee.
Comcast sent over their team of crack engineers and scientists to fix the internet at the Red Shovel Network. The culprit: a damn squirrel.
Drew rolls through the "excessive deaths" state-by-state. Meanwhile, driving is down… but shootings are up!
77-year-old Barber Karl Manke is defying state orders and opened his Owosso Barbershop. We chat with his lovely wife, Carolyn.
Trudi is impressed by "Micah" Jordan after catching The Last Dance and she also finally watched Popstar: Never Stop Never Stopping.
The Natalie Wood doc reveals that she was in some pretty damn big movies, liked to get it on and her daughter found out about her death from the radio. This leads to a discussion on the fun lives of Elizabeth Taylor and Larry Fortensky.
Ahmaud Arbery was shot by a father and son in Georgia while out for a jog. Very George Zimmerman-esque.
70 people close with Jeffrey Epstein and Jizzlaine Maxwell are finally being named, though many of the names we already knew of.
Florida Sheriff Gregory Tony had some swinging pics released. Fun fact, he killed a dude at the age of 14!
It's Archie Harrison Mountbatten-Windsor's birthday! Be free, Archie, be free! Prince Harry is not allowed to own guns now either.
Follow us on Facebook, Instagram and Twitter (Drew and Mike Show, Marc Fellhauer, Trudi Daniels and BranDon).