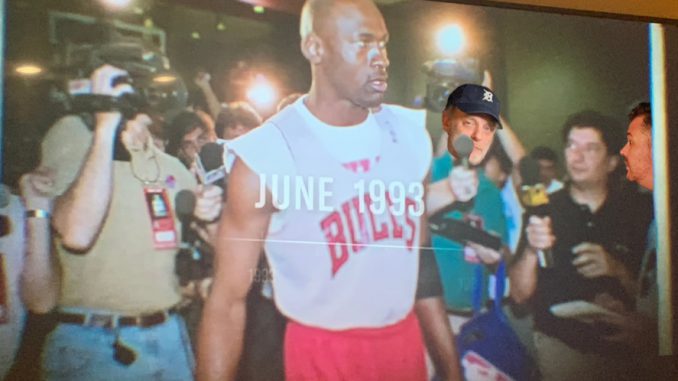 Podcast: Play in new window | Download (Duration: 2:44:10 — 75.3MB)
Chicago's Bruce Wolf joins us, spitters suck, David Muir's Instagram, Maz checks in, BranDon allows Charlotte's podcast to be released, and Drew suffers a big coffee spill.
Hopefully you are receiving this transmission, as Comcast doesn't want to give us the broadband for which we pay.
It's no surprise that the State of Michigan is having problems with the unemployment software. After all, it's the same software that incorrectly flagged fraud for two years!
A new episode of ML Soul of Detroit will drop soon with Big Gretch's sign language interpreter, Stacey Hachey.
If you're anxious for more content, check out Charlie LeDuff's No BS News and No Filter Sports.
As if wiping your nose on other people wasn't enough, now we have people killing security guards for being asked to wear masks.
Spitters are the worst people. If you need more evidence just look at the story about the entitled & selfish Jacqueline McBride.
Chicago radio legend, Bruce Wolf, joins the show to shoot the shit about the industry and discuss his sweet cameo in The Last Dance.
Twitter Trends always pique our interest & today's example is "Sudafed". It also leads us to check in on David Muir's Instagram to see if he's continued to post selfie after selfie.
BranDon stayed up until 3am to bring you this Bonerline once again brought to you by Manscaped. Use promo code "Drew" at check out to be as smooth as a baby.
Prisons and senior living facilities are the main reason Michigan's Covid-19 cases continue to climb.
Why was that Rob Cantrell California guy screaming in Lansing? Just kidding, his name is Brian now and he IS from Michigan.
We check in with Tom Mazawey to eulogize Don Shula, discuss the Robert Porcher Show at Shula's Steak House, old sports and more.
Drew has the biggest coffee spill "possibly ever" besides that one time.
Follow us on Facebook, Instagram and Twitter (Drew and Mike Show, Marc Fellhauer, Trudi Daniels and BranDon).