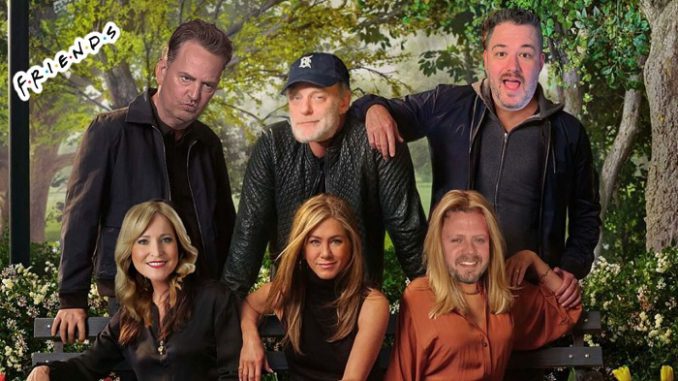 Podcast: Play in new window | Download (Duration: 2:39:18 — 146.3MB)
Matthew Perry might not know… but Friends is back, Michigan ends COVID, evil Bill Gates, Lori Lightfoot v. white reporters, Matty in the Morning's mad return, a Bonerline, Maz checks in, and Drew's Dunkin' Dollars advice.
Gretchen Whitmer scrapped her COVID rules and everything will be opening up very soon. Schools have no idea what's going on or what they are supposed to do.
Matty Siegel and iTunes have been bumping heads thanks to Demi Lovato and theys non-binary announcement.
Chris Rock is sick and tired of cancel culture. Donald Glover agrees. Marc blames Tracy Morgan for being the first big joke apology.
The Joe Biden F-150 conspiracy theory is ridiculous. It actually has to be debunked. Try and get a two steering wheel Lighting from Szott Ford
Friends Reunion: The trailer does not impress, people are angry at James Corden and Matthew Perry seems completely messed up. Perry looks like Otis Campbell.
Tom Mazawey joins the show to discuss 1970 in music, whine about LeBron James, listen to Marc explain the painfully boring (ed note: exciting) Survival Sunday, check out the newest women in the NFL, debate the Matt Campbell rumor, too many no-hitters in the MLB and more.
Manscaped.com brings you a new Bonerline. Use promo code DREW! One guy on there is mad because we don't believe every single thing Alex Jones says.
Everybody continues to pile-on Bill Gates as Melinda is the 'good guy' in the divorce. It now seems like it's a fact that he was Jeffrey Epstein's best friend.
AOC owns a Tesla even though she hates billionaires like Elon Musk. Keith Olbermann is super angry at people being critical of her because he wants to remind people that he's still alive.
We thought Chris Webber and Jalen Rose made up, but Chris still wants to talk to Jalen alone in a room.
Social media is dumb but we're on Facebook, Instagram and Twitter (Drew and Mike Show, Marc Fellhauer, Trudi Daniels and BranDon).