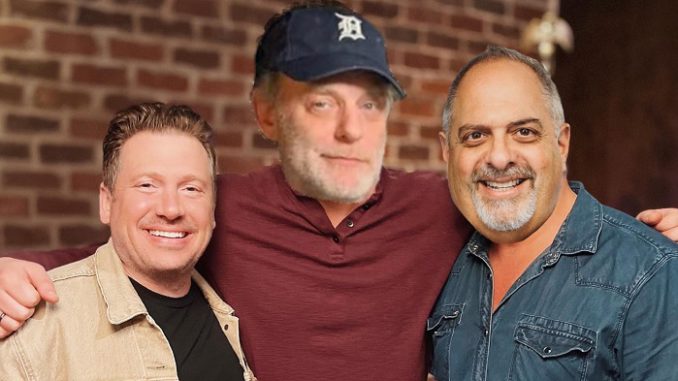 Podcast: Play in new window | Download (Duration: 3:03:40 — 168.6MB)
Comedian Dave Landau drops by the studio, hot new Adidas swimsuits, a brand-new Bonerline, Tom Mazawey fresh off a buffet assault, sexy Drew Crime, and The Hawk goes to the Red Shovel Human Resources.
Reminder that Not-a-Prince Harry and that beast, Meghan Markle, faked a car chase. Nobody believes their lies.
Woke: Adidas has new swimwear for all you out there with a huge bulge and hairy chest. Now S.I. has a dude on the cover and more people are losing their minds. A Kappa Kappa Gamma sorority girl gets erections while around her sisters. Bud Light is trying to see if camo bottles will help.
Charles Barkley has some harsh words for Ja Morant. Gmac Cash has a new banger out all about Ja Morant.
Local comedian Dave Landau joins the show in-studio to promote upcoming shows at Mark Ridley's Comedy Castle, promote his new sketch show Normal World, his time with Louder with Crowder, the upgrade in marijuana quality, try to decipher Matthew Perry's words, and other topics. Check out more of Dave's work right here.
Grab your EXCLUSIVE NordVPN Deal by going to nordvpn.com/dams to get a Huge Discount off your NordVPN Plan + a Bonus Gift! It's completely risk free with Nord's 30-day money-back guarantee!
Tom Mazawey joins the show fresh off a buffet assault to discuss swinging, hit on the Pistons losing the lottery again, talk about 1970's boxing matches, Pat McAfee's move to ESPN, react to Antonio Brown's breaking AFL news and more.