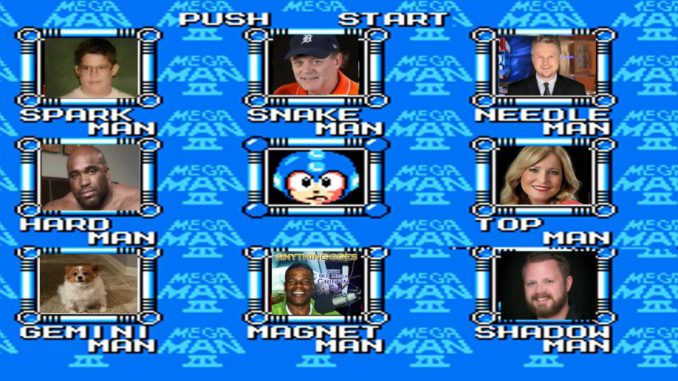 Podcast: Play in new window | Download (Duration: 2:35:37 — 71.4MB)
Ike 'Mega Man' Griffin takes us back, ML Elrick calls from the Lansing protests, great excuses on "COPS", Melissa Etheridge's son passes, and we accidentally ruin Righteous Rick's guest spot on Aaron Carters IG Live.
Today's protests in Lansing looked quite tame. Though the narrative may be a bit different depending on the article you read.
We know you can throw death threats around like crazy, but it's still surprising that most threats are ignored.
Dennis Rodman went on Mike Tyson's podcast to reveal what we already knew. Meanwhile, his best friend Kim Jong Un once got in trouble with his dad because of porn.
Ike 'Mega Man' Griffin joins us to discuss his career in broadcasting, his current career in marijuana, and the beef with Lary Sorensen.
BranDon is slacking and can't get a Bonerline done today, but you can listen to his other works with No Filter Sports and special guest Jim Abbott!
Drew was rocking out to the Crash Test Dummies earlier which somehow lead to an Arsenio Hall deep dive.
Mary-Kate Olsen and her much older, much taller French husband split. Why does MK look like Greta now?
Breaking News: Righteous Rick has taken over Aaron Carter's Instagram Live and we accidentally ruin everything.
ML Elrick joins us to discuss the protests in Lansing that he covered for the Freep. Check out his podcast: ML's Soul of Detroit!
Follow us on Facebook, Instagram and Twitter (Drew and Mike Show, Marc Fellhauer, Trudi Daniels and BranDon).