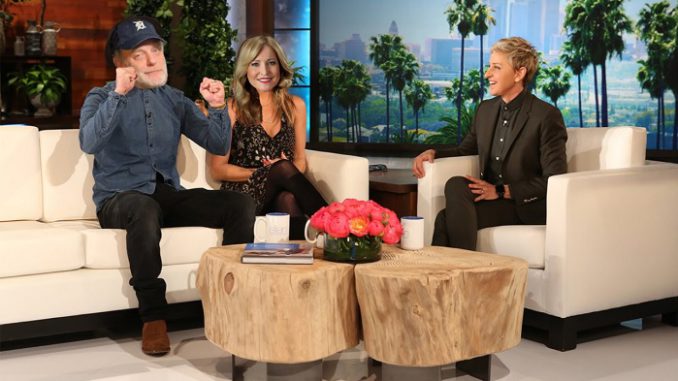 Podcast: Play in new window | Download (Duration: 2:57:49 — 163.2MB)
Ellen ends, Whitmer admits she lied, Gary Graff on the Rock & Roll Hall of Fame, Colonial Pipeline madness, Judge v. BuFu'er 3000, Drew Crime, Chuck Berry's farts, highest paid athletes, and we bracket J Lo's men for Trudi.
The Rock and Roll Hall of Fame inductees have been announced and they are the "most diverse class yet" Trudi has a theory that Rage Against the Machine was snubbed because Tom Morello did some work with Dennis DeYoung.
Gretchen Whitmer admits she lied about her Florida trip, but is still so vague that the issue will not go away.
Hypoc-Chrissy Teigen is SO sorry she told a minor to kill themselves 10 years ago. Other celebs piled on as well.
Gary Graff joins the show to discuss the Rock and Roll HOF, Iron Maiden's snub, his take on Vax Live starring Prince Harry and cranky old Van Morrison.
Dave Grohl joins an elite list of people inducted into the Rock and Roll Hall of Fame with multiple bands.
The Ellen DeGeneres Show is coming to an end and its totally not because her ratings have been cut in half and she's a terrible person.
SPORTS: RIP Jerry Burns. We'll always have his Hall of Fame rant. The highest paid athletes of 2020 list. The Detroit Lions know some of their 2021 games. 1st round draft pick Penis Sewell has COVID-19. The NBA ratings are still garbage. Michigan's Dr. Robert Anderson scandal remains top news and Bo statue is in trouble.
Famous Zoom Judge, Jeffrey Middleton, had to deal with Buttfucker 3000. More like Asspounder 4000, amirite?
Despite trying to hire a hitman to kill his ex, Derrick Jackson insists he's still is a "good dude". "Hendercide" is the new Marklecide.
A Rod will NOT talk to J Lo anymore after Ben Affleck got the re-tap. Did Tammy Morris break them up the first time around?
Tara Reid has not had the great comeback predicted last year. She looks "AMAZING", but not in a good way. Speaking of which, check out all the great new Cameo family members.
Trudi completes a bracket of JLo's former lovers. Spoiler… the winner has a massive tattoo some people never knew existed.
Social media is dumb but we're on Facebook, Instagram and Twitter (Drew and Mike Show, Marc Fellhauer, Trudi Daniels and BranDon).