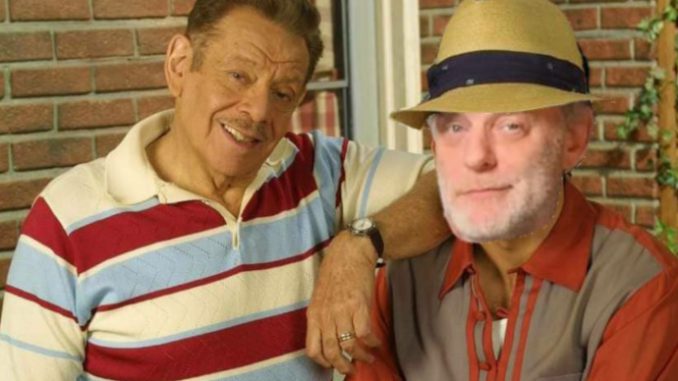 Podcast: Play in new window | Download (Duration: 2:45:03 — 75.7MB)
RIP Jerry Stiller & Double Rainbow guy, The Last Dance, Top 10 viral videos, dissecting Bono's songs that "saved his life", and we try to become one of Rob Lawless' 10K friends.
It seems that Kyle Bogey may be landing somewhere soon. Drew is hurt that Mort Meisner hasn't reached out to the Red Shovel Network.
Breaking News: Ashley has graduated so her husband can SHUT IT!
The Last Dance aired episodes 7 & 8 which revealed Scottie Pippen is super soft, Bill Cartwright is a crybaby and the Bulls can't do it without Jordan.
Some dude is looking to make 10,000 friends online, so we call his dad and then connect with him to begin our new friendship with him.
Bono released the 60 songs that saved his life… for some reason. He's also going to write letters to each artist.
Emails to the show include a baby mask at Kroger, getting deeeeep on the Coronavirus narcissists among others. Email the show at drew@, Marc@, Trudi@ or [email protected].
Michigan's Capitol commission had a teleconference meeting to discuss banning guns in the Capitol that ended with "inappropriate comments" and threats.
Melinda Gates is a hero and she's fed up with the handling of the COVID-19. Bill is locked away at home.
Back to The Last Dance where we discuss the death of James Jordan, Space Jam, the jump to baseball and more.
United Airlines says "get your ass in that seat, dammit!" because no one can make the airlines do anything.
Tyler Perry is letting Prince Harry and that beast, Meghan Markle, stay in one of his huge mansions. Lifetime is making a movie about them that no one wants to see.
Follow us on Facebook, Instagram and Twitter (Drew and Mike Show, Marc Fellhauer, Trudi Daniels and BranDon).