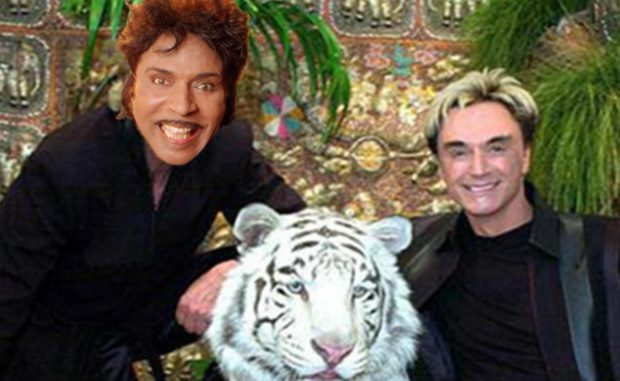 Podcast: Play in new window | Download (Duration: 2:57:13 — 81.3MB)
RIP Little Richard & Roy, CFL Stan checks in, the great orator Tekashi69 breaks records, the Dollar Tree & Ahmaud Arbery suspects are arrested, Screaming Trees' Mark Lanegan's conspiracies, and COVID-19 exhaustion.
The divide in the Coronavirus response can be seen in the articles and comments in both Shawn Windsor's & Nolan Finley's columns.
A woman went viral after screaming at some security guards and to nobody's surprise, she was doxxed.
South Korea's Covid-19 numbers spike thanks to a partying machine. Meanwhile up north, Kim Jong Un returns from an orgy with his pleasure brigade after he bamboozled us all with his epic faked death.
Dee Snider's daughter has been saved from her spiritual retreat in Peru after constant whining since the Coronavirus outbreak.
Marc is geeked about the Blue Angels flyover on Tuesday & is ready to gather with a bunch of people.
Former Screaming Trees vocalist Mark Lanegan interview with Spin Magazine went a little off the rails.
Jim Bentley jumps into the Zoom conversation and adds nothing, but at least we know he's still alive. Email him at

[email protected]

and buy a car from him.
Former NFL safety, Shaun Gayle, had a way with women and nailed tons of them… until one murdered his other pregnant girlfriend.
The CFL is in a lot of trouble with Coronavirus and the only person we know to give us all the details is Stan Kuldys.
Vince Marinello was once a prominent sportscaster with a thick head of hair, but he murdered his wife and tried to cover it up which led to his toupee being ripped off his head.
Follow us on Facebook, Instagram and Twitter (Drew and Mike Show, Marc Fellhauer, Trudi Daniels and BranDon).