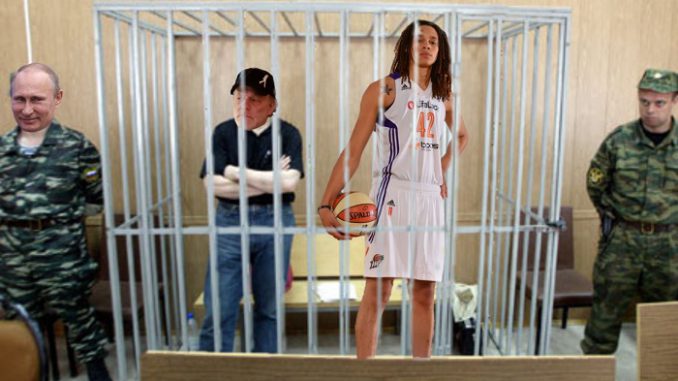 Podcast: Play in new window | Download (Duration: 3:03:39 — 147.6MB)
WNBA's Brittney Griner: POW, abduction hoaxer Sherri Papini arrested, disgraced Rep. Jewell Jones new radio gig, Top Movies of the 80's, Ally Kostial murder, People's Convoy, and remembering Double Dong Dude.
College Basketball: The Michigan Wolverines somehow defeat OSU without Juwan Howard or Hunter Dickenson. Duke laid an egg against North Carolina on Coach K's sendoff game. Post show note: MSU handily defeated Maryland.
Russia vs Ukraine: It is chewing up all the space in the news.
Drew Crime: 48 Hours covered the murder of Ally Kostial. Brandon Theesfeld's eyes are too close together. The Boston Bomber's death penalty has been reinstated. Dateline covered something about snakes and we go off on a tangent regarding Double Dong Dude.
NFL Combine: Tom Mazawey did not perform well at the Woodward Sports Combine. Aidan Hutchinson excelled in the real combine despite having short arms.
Drew Crime II: Sherri Papini has FINALLY been busted for faking her own kidnapping. All because her old boyfriend became new strange.
Russia vs Ukraine Part 2: Brittney Griner is a POW thanks to Hash oil. Visa and Mastercard bail on Russia. President Putin remains popular as ever at home. Here's hoping sanctions work. Maksim Chmerkovskiy continues to make it all about HIM.
Rolling Stone dropped their list for best 100 movies of the 1980's and it sucks. Ranker's list is much better.
The People's Convoy is screwing with traffic in Washington DC. The treasurer collecting money for the convoy probably shouldn't be collecting money. The Trump Unity Bridge made an appearance, but bailed early as explained by Rob Cortis.
SNL still leads with former president Donald Trump even though there is a different president in office. Pete Davidson is MIA.
Jackson Mahomes is off to LA and nobody wants him there. Reminder that Jackson Mahomes allegedly (for legal purposes) snorts drugs in public.
Breaking ABNN News: Antonio Brown can't see very well wearing a dumb mask behind the wheel.
Serena Williams gets a fluff piece from the NYT and they don't even know what she looks like. Serena is NOT in the top 20 of greatest athletes of all time.
Madonna has been photographed in public and, not surprisingly, she looks nothing like she does on Instagram.
Social media is dumb but we're on Facebook, Instagram and Twitter (Drew and Mike Show, Marc Fellhauer, Trudi Daniels and BranDon).