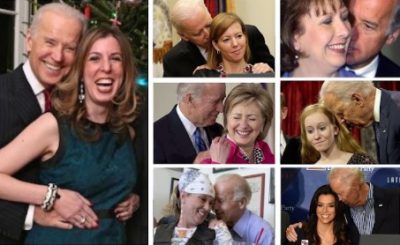 Podcast: Play in new window | Download (Duration: 2:06:13 — 72.7MB)
BranDon (@Pro_Duecer) and Marc Fellhauer (@MarcFell) are here today.
Creepy Uncle Joe Biden at it again, Rock & Roll Hall of Fame induction recap, Jeff Bezos & Lauren Sanchez's 3rd wheel speaks, Jussie Smollett gets ripped, Nic Cage does Nic Cage things and no one is having sex anymore.
The Rock and Roll Hall of Fame inductions were this weekend. Robert Smith's make up looked great. He was also in a mood when he was interviewed by something called Carrie Keegan. Harry Styles was in Stevie Nick's orbit. Only 40% of Radiohead showed up.
The worst part about Joe Biden's new creepy story is that it leads Lucy Flores to ramble on and on and on and on and on and on…
Some boys at a high school ranked the girls on their looks. The girls fought back and now the boys will only keep mental lists instead of putting pen to paper.
The Chevy Blazer at Comerica Park was removed to avoid a controversy about it being built in Mexico. Simultaneously, GM let everyone know the Blazer is built in Mexico.
Jussie Smollett was roasted on SNL and by Chris Rock at the NAACP Image Awards. Meanwhile, the Kim Foxx 'Strainin' to do some Explaining'" tour continues.
Al the Motely Crue limo man is trying to cash in on The Dirt by revealing what we already know- Tommy Lee has a huge wiener. He also makes up some stories about the Razzle night.
Paris Jackson performed with her stinky boyfriend to a tiny, yet famous crowd including Chris Brown, Macaulay Culkin, Debbie Rowe and her new boyfriend Jeff Gutt.
Jeff Bezos was told by his security guy that he was hacked by the Saudis. His girlfriend's brother, who sold some info to the National Enquirer, breaks his silence to show what a third wheel he is in their relationship.
Too many dudes are living at their parents houses and it's wrecking their sex lives. No one else is having sex either.