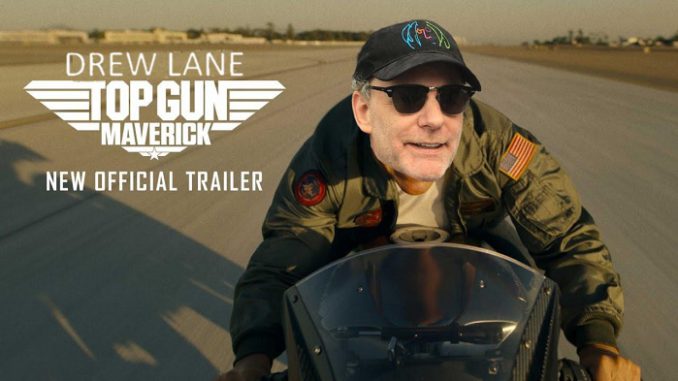 Podcast: Play in new window | Download (Duration: 2:49:14 — 136.0MB)
Top Gun rules, everyone's breaking their Will Smith silence, Deshaun Watson's deposition, WATP Karl joins us, Donald Trump's burner phone & hole-in-one, and Drew & Riley's concert adventures.
Will Smith vs Chris Rock: Will Smith won't go away. The White House is even being asked about it. Will Smith once made fun of a guy with alopecia. The G.I. Jane hairstylist has broken his silence. Mama Smith breaks her silence.
Podcast News: Club Random with Bill Maher has the hottest new podcast. Both Maher and Joe Rogan have upcoming dates at the Fox Theater.
WATP's Karl drops by to learn of Julia Fox's new book, rip Will Smith's appearance on Red Table Talk, The Morning Toast's hot take, and cover Diana Taurasi & Sue Bird's tough times in Russia. Go see Karl in Nashville on May 14th.
NFL: The Detroit Lions have had a lot of good things happen the last couple days. The NFL has adjusted their overtime rules. The Rooney Rule has been expanded to get more women into the league. Here's a list of the best white wide receivers in NFL history… and it ain't pretty.
Trump News: Donald Trump is on a victory lap over his hole-in-one. The Donald's phone has an odd 7-hour gap on January 6th. He's also never heard of a "burner phone".
Will Smith vs Chris Rock Part 2: OJ Simpson is anti-violence. Tom Mazawey and the Woodward Heavyweights performed a good bit. Will Smith is sorry… BUT! Jim Carrey is on Team Chris Rock. Some random dude is mad at Will Smith's bodyguard from 1989. It's healing season for Jada. Late Night hosts battle for jokes… but the open marriage part remains off limits.
Since Alec Baldwin took a life, he is having another baby. He broke his silence on the Will Smith debacle.
Social media is dumb, but we're on Facebook, Instagram and Twitter (Drew and Mike Show, Marc Fellhauer, Trudi Daniels and BranDon).