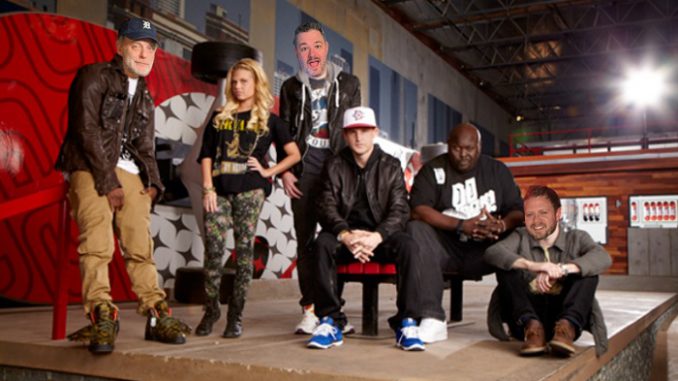 Podcast: Play in new window | Download (Duration: 2:56:42 — 162.2MB)
Ridiculousness star trolled on IG, The Bachelor finale, Nashville school shooting updates, Antonio Brown buys a football team, Drew Crime stories, and Dave & Chuck the Freak fans are mad at us.
More information is out on the Covenant School shooting in Nashville. Video of the perpetrator and the police response have already been released. Joe Biden rambled about ice cream before addressing the mass shooting. Bachelor Nation honors them. Ok, 2nd down and 9.
The Mean Internet: Lara Flynn Boyle looks unrecognizable. Justine Bateman is totally fine with her old, wrinkly face. Kourtney Kardashian threw a dinner party in her disgusting bathroom.
Antonio Brown has purchased a football team… in the Arena Football league. Magic Johnson put his bid in to buy the Washington Radskins.
Whoopi Goldberg defends the news anchor fired over quoting Snoop Dogg lyrics. The Today Show is going to be canceled for listing 'Mammy' in their 65 names for grandmothers. The "ninja community" is still angry with Jennifer Murphy.
Local News: Detroit City Council approves $600M in tax incentives because the billionaires around here need the money. Gretchen Whitmer addressed DTE employees and it was a lovefest (this story is not being reported in the news). An 80-year-old Detroit woman was assaulted in her front yard and Trick Trick wants answers. Tenure is a hell of a thing. Steven Shaviro is suspended, but he can't lose his gig.
Sam Bankman-Fried in more trouble. This time for bribing Chinese officials to the tune of $40 million.
Drew Crime: 48 Hours covers the murder of Tiffiney Crawford. James Craig really needed a murder consultant prior to killing his wife. Aiden Pleterski blew millions of other people's money out of his ass and got his butt kicked for it. 60 Minutes featured eBay vs Ina and David Steiner.
Drew really wants you to visit the YouTube page. The Dave and Chuck the Freak Reddit page found our video talking about the Canadian/Fort Myers radio show.
Chanel West Coast is leaving Ridiculousness after 30 seasons. The comments on her Instagram are surprisingly mean.
Alisabeth Hayden left her Airpods on an airplane and a worker stole them. She tracked her items down herself.
If you'd like to help support the show… please consider subscribing to our YouTube Page, Facebook, Instagram and Twitter (Drew and Mike Show, Marc Fellhauer, Trudi Daniels, Jim Bentley and BranDon). Or don't, whatever.