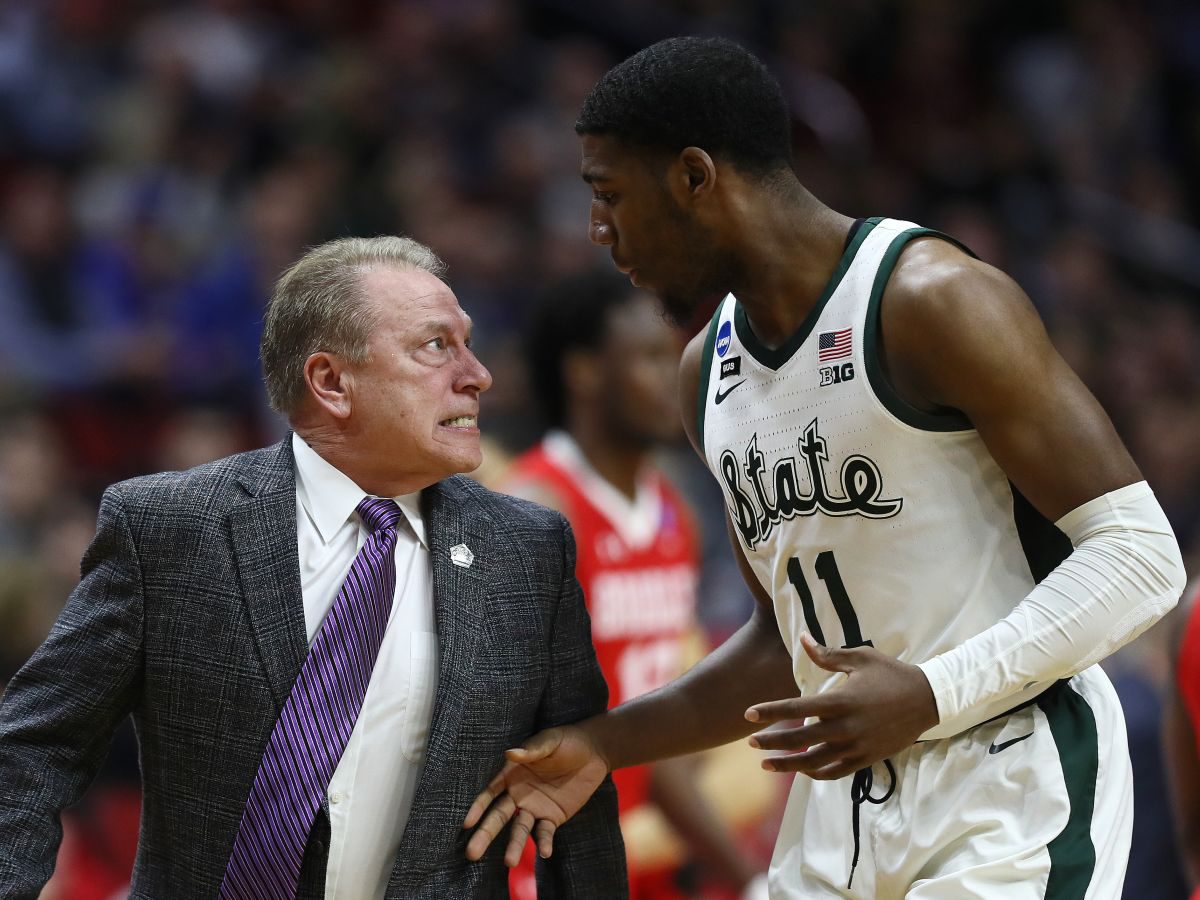 Podcast: Play in new window | Download (Duration: 2:01:36 — 83.9MB)
Marc Fellhauer (@MarcFell) is here today!
Tom Izzo v. the no yelling crowd, a review of The Dirt, The Mueller report is out, Barbra Streisand is cool with MJ molesting kids, Kid Rock golfed with Trump, Norwegian sea cruises look fun and BranDon has a play date.
BranDon has the day off today to do something with the baby attend his fantasy baseball draft.
Tom Izzo recently found out that the internet doesn't allow coaches yell at players anymore after he got in Aaron Henry's face for not hustling. Amazingly, some grouped this with Larry Nassar's atrocities.
A Norwegian cruise ship encountered some mondo waves that threw passengers & deck chairs flying. We attempt to give our cruise ship correspondents Janice & Bernard a call to find out why the furniture isn't bolted down.
R. Kelly is asking a judge for his passport so he can go perform/recruit women for his cult in Dubai.
Frankie Ford worked the cruise ship circuit pretty hard with Sea Cruise & about a half hour of lame stand-up comedy.
After watching The Dirt on Netflix a few listeners have sent invoices via the boner line, (209)66-BONER.
Motley Crüe is so over the top & selfish in The Dirt it almost seems like they were doing it on purpose.
Vince Neal continues to impersonate Fat Albert in his Cameo videos, while Tommy keeps offering more sage advice.
Congratulations to friend of the show Brad Edwards for snagging a gig as the evening news anchor for CBS Chicago.
Kid Rock playing golf with Trump bummed a lot of Kid Rock fans that can't separate politics from ROCKING! Turns out a few people weren't too psyched about Uncle Ted or Graham Nash coming on the show either.
Barbra Streisand believes the allegations from Leaving Neverland but says the victims were thrilled to be there & they just served to fill Jackson's sexual needs.
Turns out no welfare check is needed for La Toya Jackson who was on The Masked Singer. Shelly Miscavige still at large.
Drew is fascinated with the Jeffrey Epstein case & was listening to the Behind the Bastards podcast to find out why nobody cares about child molestation anymore.
Johnny Football is making his debut in the AAF tonight amid troubles with his wife who recently scrubbed him from her social media.
Breaking News: BranDon is killing it at his fantasy baseball draft.
Olivia Jade is livid with her parents for ruining her life & costing her all of her endorsements even though they are the reason for them in the first place.
Drew Idea: Break the internet down into separate internets for separate interests like education, sports, porn, etc.